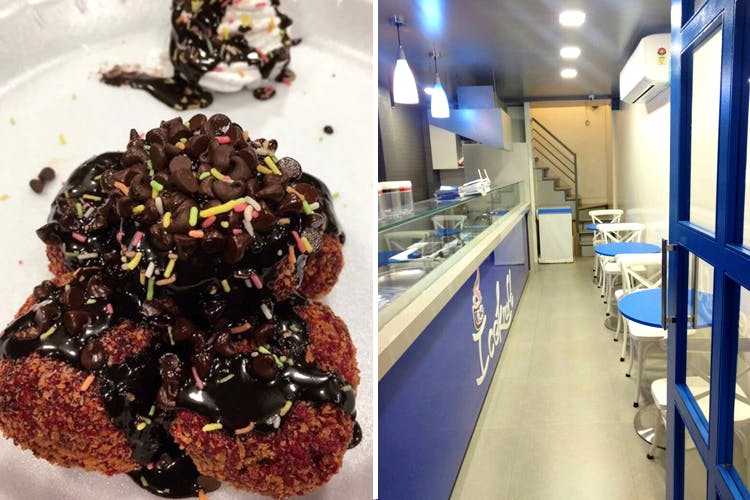 Got A Sweet Tooth? Try The Mouthwatering Red Velvet Brownie Fries From Icekraft!
Shortcut
Surprise your taste buds with the deliciously hattke innovation at Icekraft, about which we couldn't help but talk about for days! The fabled, red velvet brownie fries!
Tell Me More
As Shakespeare said, "what's in a name?", Icekraft truly lives up to it. Apart from offering their famous black ice-cream, Icekraft also offers you a range of one-of-it's-kind dishes, what we recommend is: The Red Velvet Brownie Fries offered at a humble price of INR 129.
Delicious soft brownies, coated in red velvet, fried to perfection and served with whipped cream and chocolate drizzle, will make you say,  to hell with that diet!
So, We're Saying...
Don't call yourself a foodie or a sweet tooth unless you've tried this unique creation!