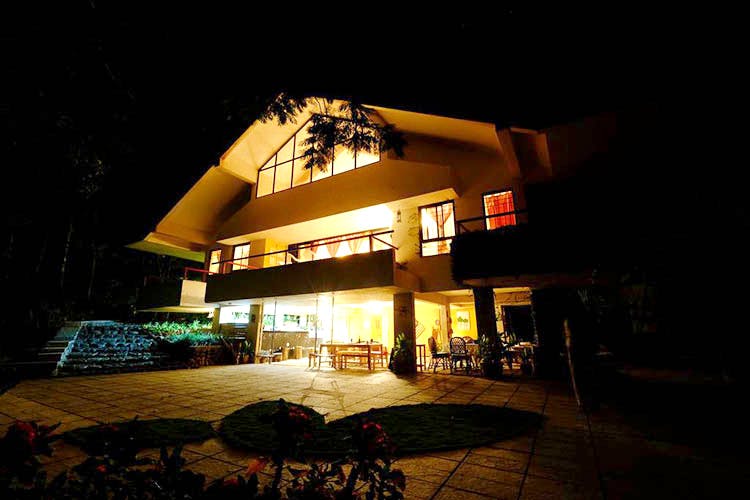 Pressed For Time? This Gorgeous Getaway Is Just An Hour Away
What Is It?
When it comes to romantic getaways, nothing beats a charming holiday home, in the outskirts of the city, surrounded by green lushness and hills. Good news is we found one that fits the bill perfectly. Behold, the Ivy House at Khadakwasla.
What Did I Like?
Located just 19 kilometres from Pune and three-hour drive from Mumbai, Ivy House on NDA-Sangrun Road, is one of those pretty little home stay that is undisturbed by the urban madness. The holiday home has a sprawling well-kept manicured garden with palm trees and thick shrubs. The front yard has a seating area with comfortable cane chairs and tables. The walls are painted in subtle mustard hue and boast of artsy wooden hangings. There are couple of relaxing massage beds and wooden furniture in the area too.
The living room of Ivy House has an immediate feel-good vibe. A refreshing color-play of pastels paint the walls. Abstract paintings in vibrant colours find their places in various corners of the room. There is wooden book stand beside the olive-green sofa. Find yourself in the company of good reads and a cup of steaming hot chocolate, what else you need?
The master bedroom with its arch windows, overlook the greenery outside. The room is quite spacious and airy. Private and warm, we think this space is perfect for those relaxing romantic getaways with your beloved.
So, We're Saying...
Loved the property already? Book it here.
Comments