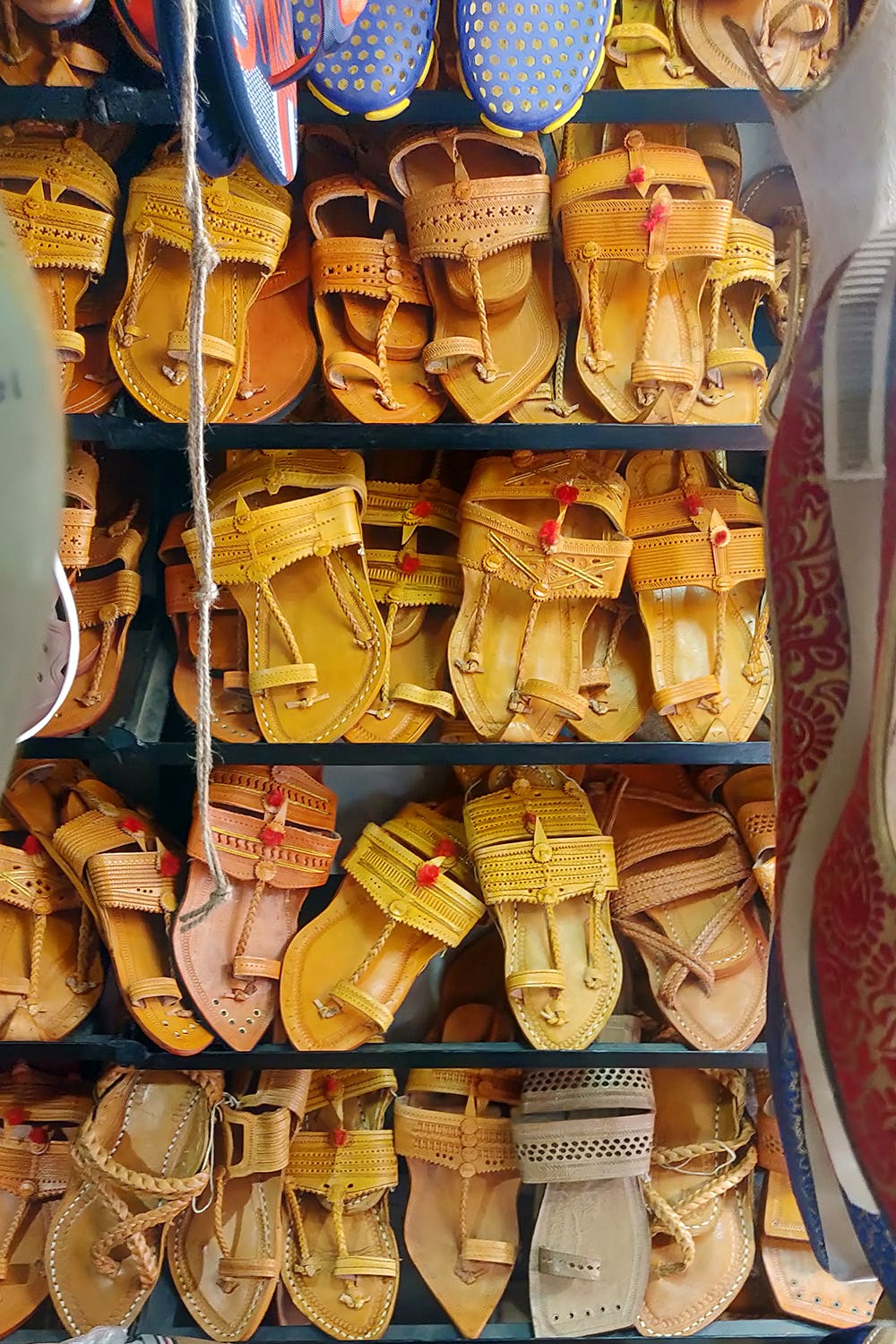 Men, Slay You Traditional OOTD With Kolhapuri Chappals From These Stores In Pune
Believe it or not, Kolhapuri Chappals are one of the most stylish footwear till date. And since the season of festivals is approaching soon, we decided to go hunting for the best stores in Ganpati Chowk and Laxmi Road for Kolhapuris and we weren't disappointed. So men, make a note of all these stores and complete your traditional look.
Kala Chappals
Located at Ganpati Chowk, Kala Chappals sources its Kolhapuris from Kolhapur. The store has a number of designs such as shahu chappal, shetkari chappal and your regular Kolhapuris too. What really caught our attention was the ranti Kolhapuri chappal. Like its name, these chappals aren't for the weak-hearted. A pair of these, weighs around four kgs (one chappal of 2kgs) and we kid you not, it redefines the word 'massive'. A pair of kolhapuri here starts at INR 550. Along with men's shoes, the store also has an extensive collection of women's shoes.
Raj Shoes
A humble and roadside store, Raj Shoes has a decent collection of Kolhapuris. The store has a number of variants as well as colours in the style. Along with Kolhapuris, the store also has a number of mojaris and everyday use shoes, sandals, slip-ons and other stuff. Apart from just selling, the store also does the repair work for all shoes. The prices at this store start at INR 500.
L.D. Gaekwad
L.D. Gaekwad is one of the oldest shoe stores in the city. It's a pretty simple store, which lets its shoe collection speak for itself. You will find a selected yet good quality Kolhapuris and a number of everyday wear shoes, sandals, chappals and slip-ons. The prices at this store start at INR 600. Along with men's shoes, the store also has a good collection of women's shoes.
Regular Footwear
Located at the end of Ganpati Chowk, Regular footwear hosts a good collection of kolhapuris with them. We for the traditional Kolhapuris as well as the Shahu Chappal. Along with kolhapuris, the store also has mojris and other type of shoes for men. However, the collection is very limited at this store. A pair of simple Kolhapuris starts at INR 600. The store also has some really cool juttis for women.
Step-In
Towards Laxmi Road, you will be able to spot Step-In shoe store very easily. The store has a major collection of women's shoes. However, they also have a good variety in men's shoes. We found a number of different styles of Kolhapuri chappals. starting at INR 650. But we really loved this dark purple-coloured chappal that was for INR 1650.
Comments