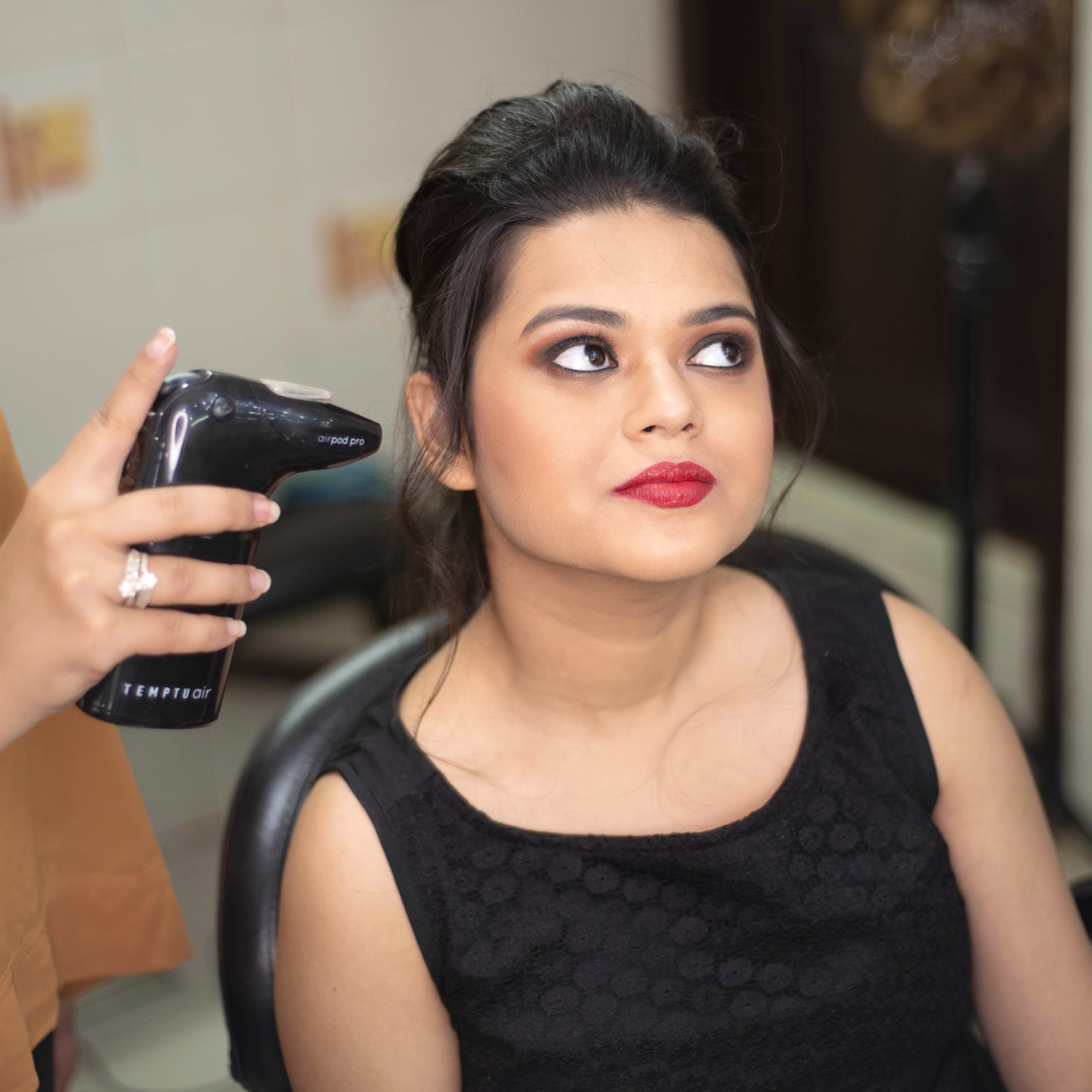 Contouring, Highlighting To Airbrushing: Learn The Art Of Makeup At These Workshops
Making trips to a salon every time you need to do your makeup is obviously not feasible, not economical. The best way is to learn the grooming and beauty hacks yourself. If you are someone who does not know the ABC of makeup and styling but wish to learn, attend these workshops and makeup classes from these beauty academies or makeup artists. From highlighting, contouring to airbrushing, they will teach you everything from the scratch.

SMA Makeup Academy
Pune's premium beauty and makeup school, SMA Makeup Academy in KP offers various courses short term as well as long-term that trains you to give yourself an aesthetic makeover. Their full-time programs and courses start at INR 40,000 and focus on various domains namely bridal makeup, airbrushing, fashion, stage, and special effects drama makeup.
Saba Poonawala Hair & Makeup
Saba frequently conducts one-on-one makeup and styling tutorials (INR 5000 for day-long session) as well as group workshops where you are taught about makeup from scratch. The workshops take place at her salon La Belle Bridal Studio in Camp and are fun, informative, and include material and refreshments. One needs to be presentable at the workplace, and understanding this need, she also conducts these workshops for corporates and several offices.

Tejaswini Makeup Studio
Tejaswini Makeup Studio in Baner imparts beauty courses that will make you an expert in portfolio and fashion makeup. Professional makeup, personal makeup and hairstyling classes include theory and practice. They have a 15-day workshop as well.

Impulse Salon & Academy
Skin, hair, nails, nutrients, spa - choose between 100 types of courses at Impulse Salon's academy in Baner. Learn the modern makeup techniques from beauticians along with the science behind them. The academy offers a comprehensive range of courses for beginners as well as working professionals.
ISAS International Beauty School
Want to learn professional makeup without burning a hole in your wallet? ISAS International Beauty School in KP is your destination. From short-term workshops to long term courses, learn the application techniques as well as artistry, colour grading to makeup removal.
Comments