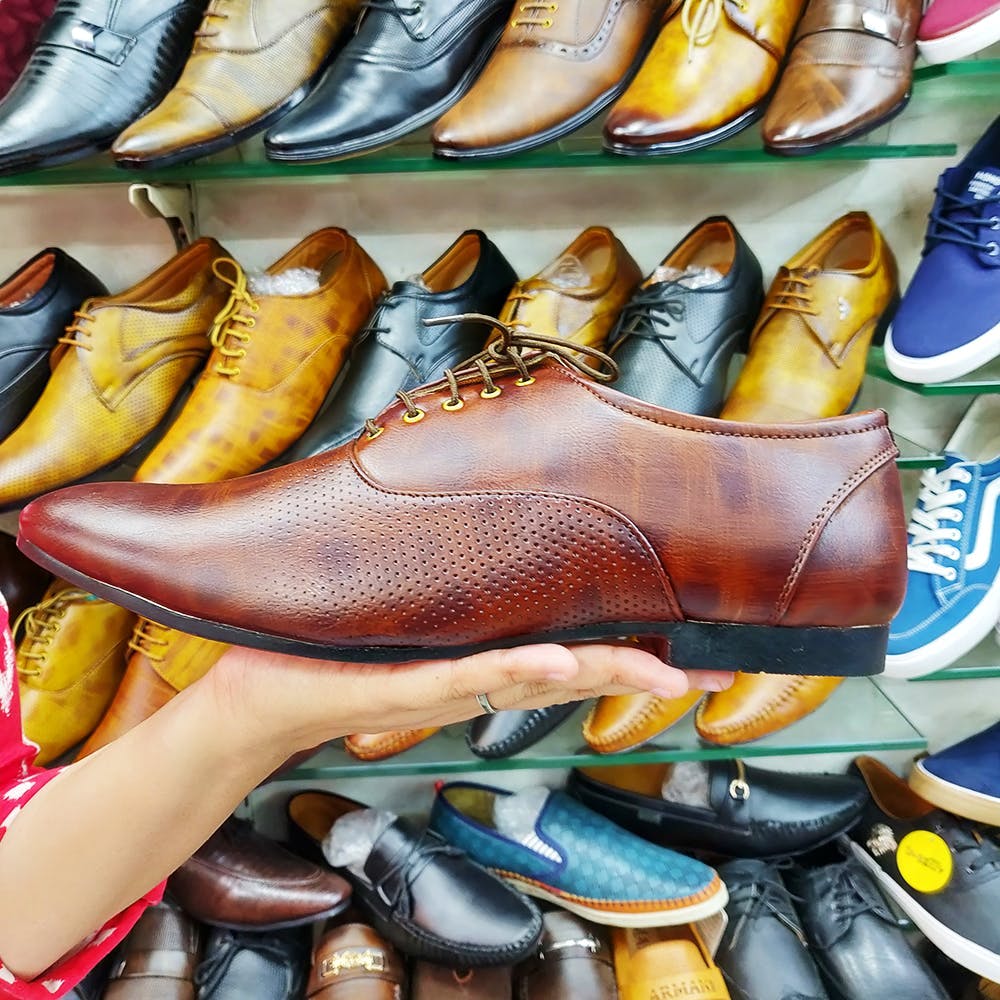 Men, Get Your OOTD From This Street In Sadashiv Peth
Meander down Lokmanya Tilak Road in Sadashiv Peth and you'll see the whole street is dotted with stores for men. There are shirts, jeans, t-shirts, hoodies, shoes, belts and more, all over the place. Your shopping experience couldn't get easier than this! There are a host of stores you can shop from and each of them has a similar price range. But here's what we liked!
Sweatshirts And Hoodies At Excuse Me
This store has a wider selection, which includes t-shirts, shirts, trousers, tracks among others. But we loved a black and white sweatshirt, which was priced at INR 850 and a navy blue hoodie. Both are fit for the chilly evenings. Head here and pick up something for winter, maybe.
Belts At Fit N Fine
This store is quite missable, but he's the only guy with belts in bulk on the street. You'll find a range of first copies and other belts that start at INR 200. The buckles all have a year's worth of guarantee. For INR 300 you can get those double-sided belts too!
Shoes At Just Shoes
Skip the first copies and rip-offs for shoes by local cobblers. You can get formal shoes starting at INR 500. The collection here can be very basic, but you've got to keep an eye out for a good piece. We liked a pair of sport shoes for INR 650, tan sandals for INR 850 and brown formal shoes for INR 800.
Jeans At Stag Store
If you'd like to ditch branded jeans, shop at this store. The collection isn't tacky and is priced similar to a few high-end brands. We loved the distressed jeans in black and faded blue, both of which were priced at INR 1995. They also have some great club shirts starting at INR 1000.
Comments