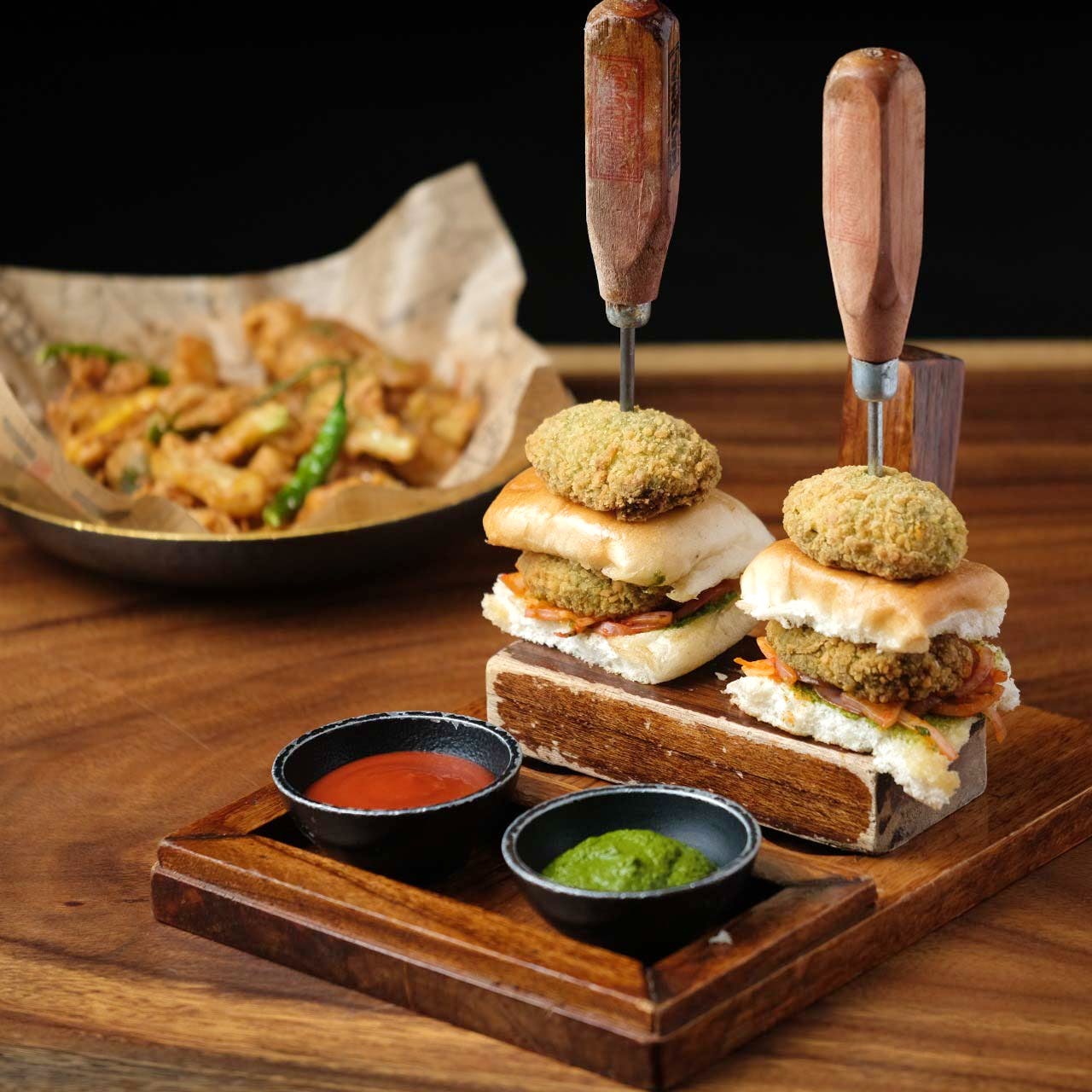 Make The Best Of Monsoons With Special Menus From These Places In Pune
Monsoon is that one season, where no matter how strict your diet plans are, you always find a way to dig into something deep-fried. But what if we told you, there's more to monsoon food than fried stuff? So go ahead and try out monsoon specials at these restaurants in Pune.
P.a.a.s.h.h.
Amidst peace, calm and greenery, P.a.a.s.h in Kalyani Nagar has launched a special monsoon menu for the season. Incorporating a number of organic and season's special vegetables and creating a beautiful mosaic of flavours, the menu is named Megh Malhar. It includes soups, appetisers, main course and desserts. Luckily enough, it has very selected dishes which won't leave you confused. You have to try their monsoon corn broth which is thick and creamy and is served with parmesan breadsticks. The appetisers include dishes like elote, monsoon leaves fritters, curried plantain cookies and a must try - buratta & co. From their mains, you must also try the massaman bowl. The best part is that each and every dish is priced separately and hence there is no compulsion of opting for only the monsoon menu. From their monsoon menu, a meal for two will cost approximately INR 800.
The Urban Foundry
Adding the 'Foundry Factor' in monsoon, The Urban Foundry has created a delicious monsoon menu. The menu majorly comprises bar bites. The best part is that this menu is a different take on your age-old favourite monsoon dishes. Their menu includes bun maska jam, Beijing wale pakode, bread pattice chaat, andaa chaap pao, kesari badam dudh and chocolate Horlicks. On an average, a meal for two will cost you INR 600 (if you're only ordering from this menu).
Hard Rock Cafe
What could be better than the combo of music, drinks and the rains? Some delicious special monsoon menu! Head to Hard Rock Cafe for indulging in some crispy and flavoured bhuna chicken spring rolls. They also will be serving some delicious red hot chilli fries which are crispy fries topped with cheddar cheese sauce, sweet chilli drizzle and salsa. Their monsoon menu is more of an addition to their existing menu. These two dishes will cost you INR 475 and INR 520 respectively.
Zee5 Loft
Monsoons are incomplete without some corn. Building on this, Zee5 Loft in Viman Nagar has incorporated two major corn dishes to their monsoon menu. The first one is the American sweet corn and chili soup. This is a refreshing oriental flavour with a hint of spice form chili. The second addition is cheese garlic hassel back. A hot garlic bread which is stuffed with cheese that oozes out each time you pull out a bread. These dishes are priced at INR 180 and INR 165 respectively.
Comments