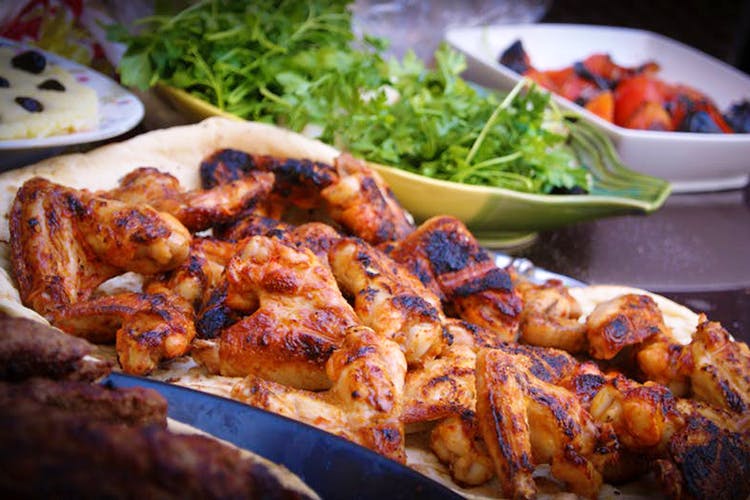 Planning To Cook Some Tandoori Chicken? Five Places In Pune That Deliver Fresh Chicken & Mutton To Your Place
Ten-Second Takeaway
If you are you a cooking enthusiast ? Or you like your love for food served hot and tasty on the dinner table ? And you master the art of edible happiness. Or at last, you equate home cooked chicken, mutton and kebabs as the ultimate paradise ? But, all you worry about is easy availability of quality raw meat. If yes, then quickly bury your worry because LBB brings you a collection of places for easy meat home delivery across Pune.
MeatRoot.com
Heaven for all the carnivorous – fresh, frozen or processed, MeatRoot brings us the most hygienic and best quality products at affordable prizes. You get salami, sausages, fresh chicken, goat meat, seafood and exotic variants like turkey and an array of pork cuts with seasonings. With no minimum order and convenient delivery options, you can either pay online or avail cash on delivery.
Price: INR 120 onwards
Easymeat.in
Easy meat has actually made it easy to procure meat on a daily basis. With a variety of fresh and processed options they offer chicken, mutton, seafood and exotic variants like quail, clams, duck and turkey. You get the most fresh meat here without fail.
#LBBTip: Order above INR 250 and get delivery free of cost.
Price: INR 140 onwards
Meat Deli Shoppe
Meat Deli shoppe is the most convenient place to shop for meat from. They offer meat in all sizes and all portions making it easy for any and everyone choose the amount according to the consumption. It offers red meat, chicken, sea food, exotic foods, marinades, eggs and so on. Apart from meats the also serve several brands and their products.
#LBBTip: They deliver 6 eggs free of cost, on all the orders above INR 600
Price: INR 100 onwards
The Butcher
As authentic as the name sounds as authentic is the menu that they offer. To get the best of all this must be your speed dial place to order meat from.
Price: INR 200 onwards
Comments