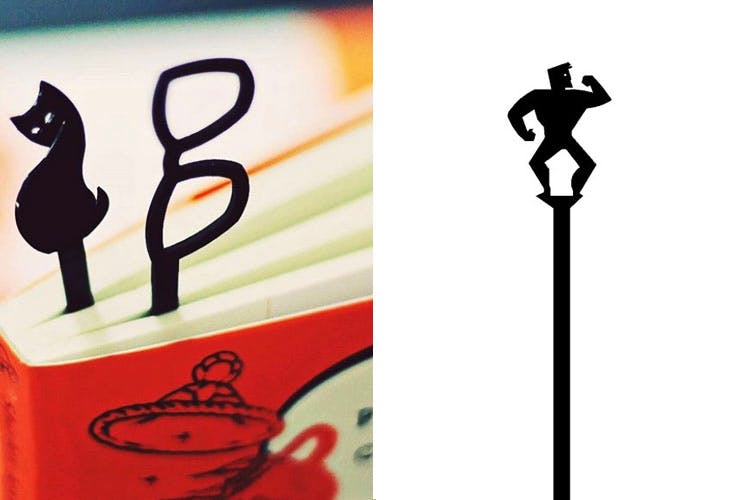 No More Folding Pages! These Animal & Emoticon Bookmarks Are Adorable
Shortcut
Bibliophiles in the house, ditch those paper bookmarks and get one in metal and wood with funky artwork, from Ruha, starting at INR 99.
Bookmark It!
A book-lover at heart? Then, we know how much you could be possessive about your proud collection. So, why fold the pages or use mundane-looking card boards to bookmark your novel? At Ruha, get a precious bookmark in wood or metal, just for INR 99.
Their collection is a combination of black and white, and includes characters from fiction,  popular emoticons, animals and more.
We found the Superman v/s Batman, Casper, Frankenstein and the Grim Reaper absolutely on point. If you love animals, check the adorable pup, pigeon, graduate bull and tiny dino bookmarks.
Are you a super chef or a gym freak or a yogi or always late at work? These bookmarks are not only cute, but suit your personality too.
Loved them all? Buy your own Ruha bookmark from here.
So, We're Saying...
Ruha bookmarks are love! And, you need to follow them on Instagram right now.
Comments