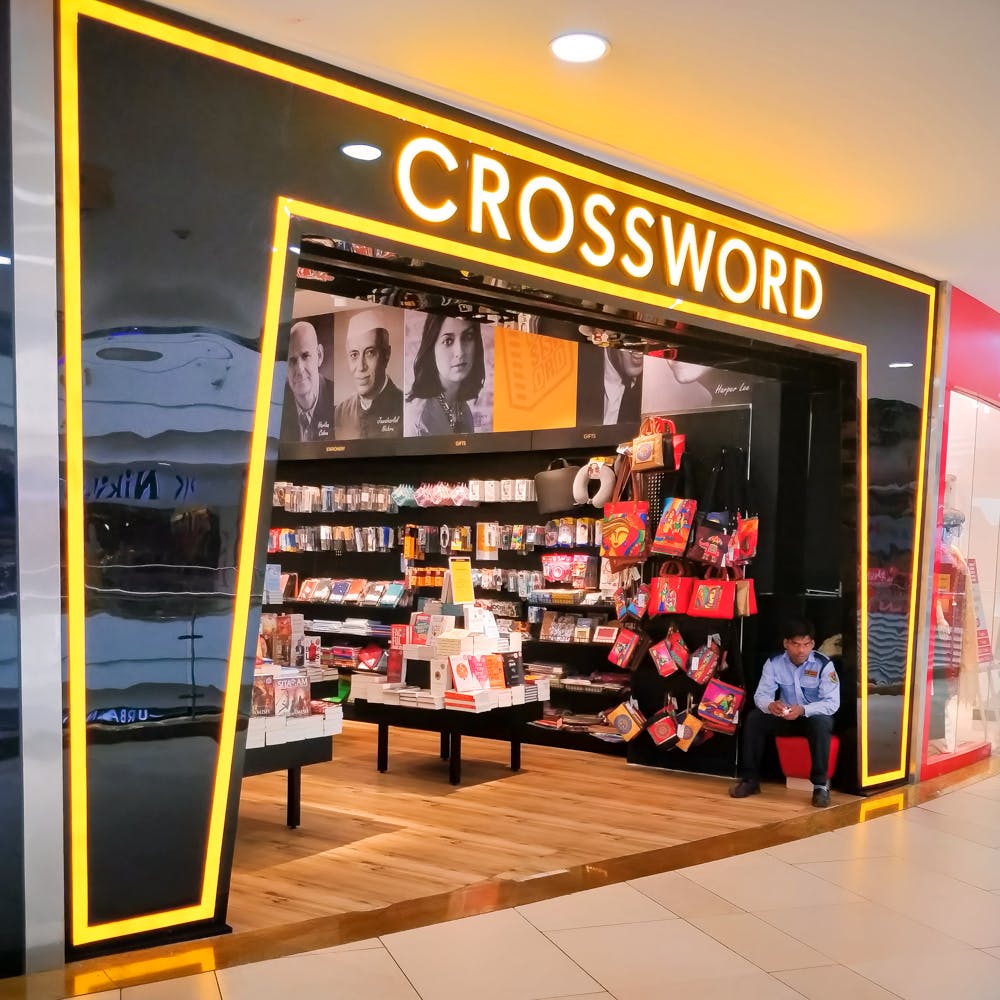 Makeup To Books: Stores You Must Check Out
A magnitude of a sopping space! Seasons Mall in Magarpatta offers a lot of things apart from clothes and good food. From books to shoes, these store at Seasons are what we are also loving. This place indeed has something for everyone!
Lavie
From wallets to handbags and flip-flops to stilettos, Lavie has bags that'll go with everything! The store, which is on the ground floor of the mall, has all kinds of bags for women. You can buy a cute handbag, a clutch, a backpack or even a sling. The prices here start at INR 500.

Hush Puppies
Need a good quality stylish and sturdy shoe? Head to the Hush Puppies Store on the ground floor of the mall and get a great pair of shoes. The store, which is known for its quality, durability and design has good collection. You will find formal as well as casual shoes here starting at INR 2,000.
Colorbar Cosmetics
Cosmetic are important! Every woman knows! And we all know that there's no one better than Colorbar if you're looking for good shades and quality makeup on a budget. The store has all possible shades of lipsticks in regular as well as matte finish. You will also find shades in nail lacquers, eyeshadow and other cosmetics. The prices here start from INR 250 for a lipstick.
Glitter
Whether you need a contemporary piece for work wear or traditional pieces to rock an ethnic look, the Glitter store in Seasons Mall has it all. You will find a number of good quality imitation jewellery over here starting at INR 150. You can find funky jewellery, lot of earrings, rings and neck pieces to pair with western outfits. You'll also find a few Indo-western styles to fit your needs.
Crossword
Located on the second floor, Crossword is a homegrown brand that has the heart of every book lover. From fiction to self-help and from adults to kids, this store has all kinds of books on their shelves. You will also find a number of stationery products such as notebooks, postcards, pens, planners and much more.
Bombay Dyeing
A trusted brand for all kind of furnishings, Bombay Dyeing is known for its fine quality quilts, blankets, bed sheets and more. The store is located on the second floor of the mall and has furnishings available for all kinds of rooms (except bathrooms and kitchen). You will find curtains, table cloths and much more available with them.
Comments