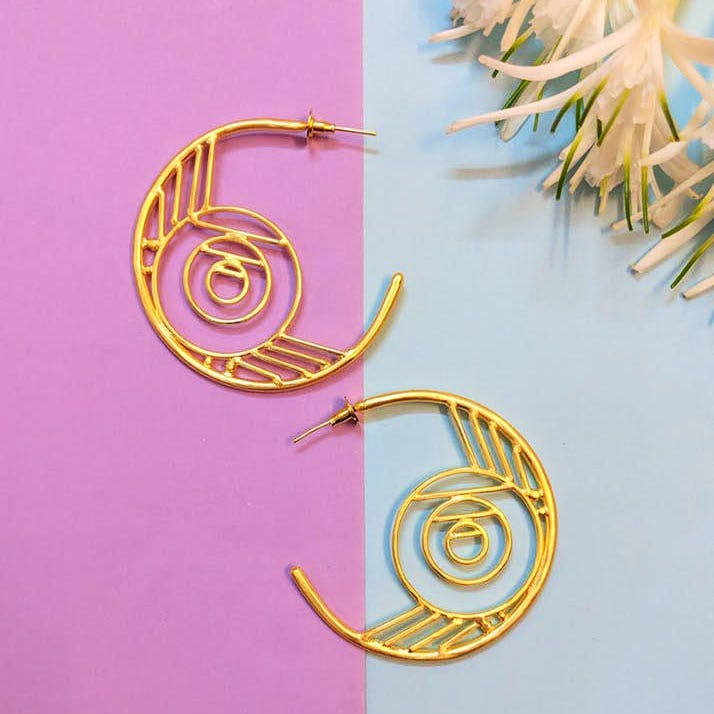 Hoop It! This Brand Has Gorgeous Rings & Earrings You Definitely Need
What Makes It Awesome?
Are you also the type who's always searching for unique and out of the box designs? Whether it be a pair of earrings, a necklace, a statement bracelet or rings, Stylamor is a brand that specialises in statement jewellery. You can find something for every occasion on their online website. They ship all over the world and are priced very reasonably. You can find jewellery here in silver, white gold or metal. From necklaces to rings, bracelets and earrings, you can find a variety of options to choose from.
If you are someone who likes wearing edgy jewellery then you should definitely take a look at the Hoops 2.0 collection. Stylamor is famously known for their hoops and trust us, you won't be disappointed. We love their Crutine Hoop Earrings for INR 1,199 and their Sachi Hoop Earrings for the same price. These hoops and can be paired with any traditional or western wear. Whether it be a Saturday night out or a wedding, these hoops will serve both the purposes. Their collection of rings comes in different unique stones and cuts. You can try their Samaria Ring at INR 1,049 or Rose Maseemo Ring at INR 1,249 which is a beautiful and unique piece. So if you are looking for some styling inspiration, visit Stylamor and take your pick. We are sure you'll find something that suits your personality.
Comments