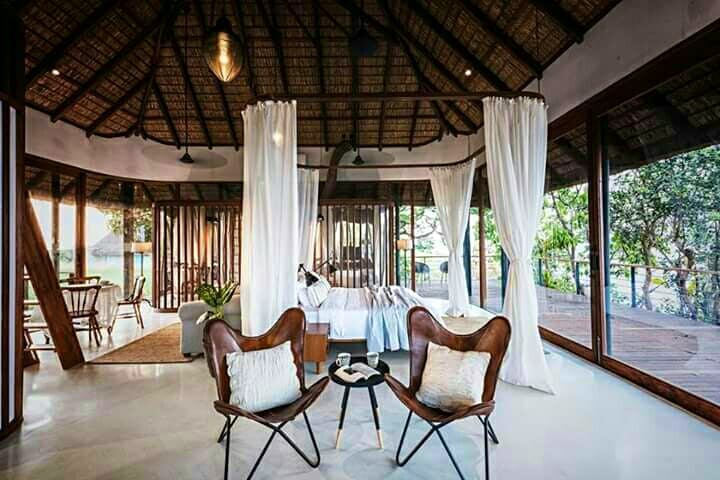 Travel Diaries: Stay In A Mud House Or A Glass Villa At This Beautiful Forest Retreat
What Did I Like?
Tucked away in the forest area near Tala caves, the mesmerising eco-retreat of Raigad, Forest Hills is a perfect amalgamation of luxury and rustic outdoor feel. From Pune, Forest Hills is about four-hour journey via Tamhini Ghat, through Tala - Indapur road. The resort is located at village Taraste, on Pitasai Kumbet Road. Perfect for quiet romantic getaway, Forest Hills features an array of stunning rooms - from cottages to barn cabins, mud houses, glass villas, container homes and tree houses. Out of all, we particularly loved the mud house, which costs about INR 12,000 per night. With a panoramic view of the valley, this quaint abode is made of eco-friendly biodegradable materials with thatched roofs and comfy interiors. Priced at INR 14,000/night, the tree house accommodation can take about three guests at a time. Well equipped with wooden cabinets, poster beds, WiFi and a private balcony, this too overlooks the pristine valley of Raigad.
Anything Else?
If adventure is your middle name, then you'll love the plethora of activities in the Forest Hills. From rappelling to boating, mountain climbing to nature's trail, they have got it all. And after a long day of fun, make sure to beat that fatigue at the in-house spa!
Also On Forest Hills At Tala
Comments