The information in this post might be outdated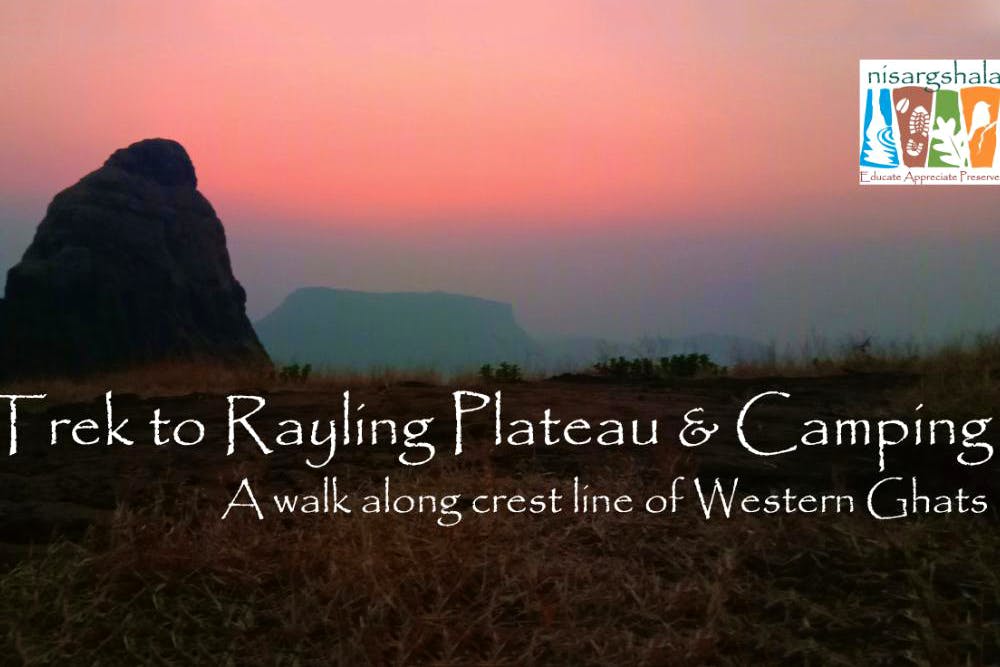 Trek & Camp In Rayling, Along The Crest Of The Western Ghats
12 Jan 2019 - 13 Jan 2019
12 Jan 4:00 AM - 13 Jan 12:00 PM
What's Happening
Trek along the crest line of the Western Ghats with happy camper Hemant Vavale. His idea is to get you one with nature, so you'll come across several canyons, valleys, creeks and paths you wouldn't explore on an average day. Walk through a forrest and be in awe of the Sahyadri range and enjoy in the lap of nature. Rayling is located on the verge of Konkan and western Maharashtra. You'll also get a great view of fort Raigad and Lingana pinnacle.
How's The Venue
Rayling is said to be one of the most beautiful treks to take in the Sahyadri range. The difficulty level is moderate but you're going to have a lot of guidance along the way.
Price Includes
The INR 2,400 includes camping, three meals, two breakfasts, tea, snacks and barbeque and the trekking fees.
Make A Note
Take this trip if you've always wanted to explore the Sahyadri range. You're going to live in tents and be trekking a lot, but the difficulty level is moderate.
Comments