The information in this post might be outdated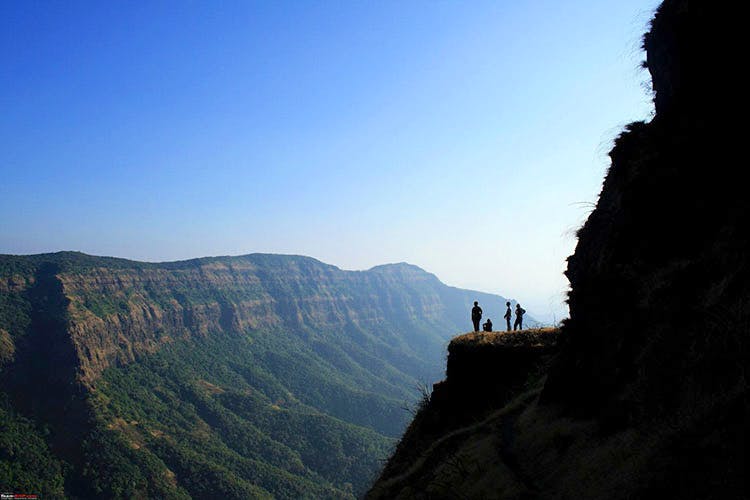 Explore The Great Canyons Of Maharashtra's Sahyadris With This Trek
11 Jan 2019 - 13 Jan 2019
11 Jan 5:30 PM - 13 Jan 3:00 PM
What's Happening
Sandhan valley also known as the valley of shadow of Maharashtra is worth visiting at every opportunity. This trek is a unique experience combining adventure activities such as rappelling, trekking and many other adventure experiences. You will get to make a decent towards the Sandhan valley, which will make for a memorable stay under the sparkling sky, along the reservoir. Explore the 7th century temples, the Peshwa temples, and the natural gorge called Sandhan. The Sandhan valley trek incorporates a rappelling experience and freehold rock climbing and descending. Technical support of experienced trekkers and all safety mountaineering equipment will be used for the event to ensure safety. The water carved valley is 200 ft deep and about 1.5 km long.
How's The Venue
Sandhan valley is one of the greatest canyons in the Sahyadri mountain ranges. It's a combination of a canyon and a valley. It's located on the western side of the beautiful Bhandardara region, near Samrad village.
Price Includes
The INR 2993 includes Pune to Pune travel by private non-AC vehicle, Saturday breakfast, lunch, evening refreshment, tea and dinner (veg meal), Sunday breakfast (veg meal), tent stay, expert guide and trek leader, safety equipment required for rappelling and basic first-aid kit.
Make A Note
It's best to carry a few things for the trek but here's what's mandatory. You'll need and ID proof, wrap your backpack in plastic as you'll cross water streams, 3 litres water per person, plate, spoon, mug, trekking shoes and floaters/sandals, torch with extra pair of batteries, an extra set of clothes and socks, electral/ Glucon-D energizers and any personal medicine, sweater/jacket, a sleeping bag / thermocol mat and shawl / normal satranji and shawl, dry snacks.
Comments