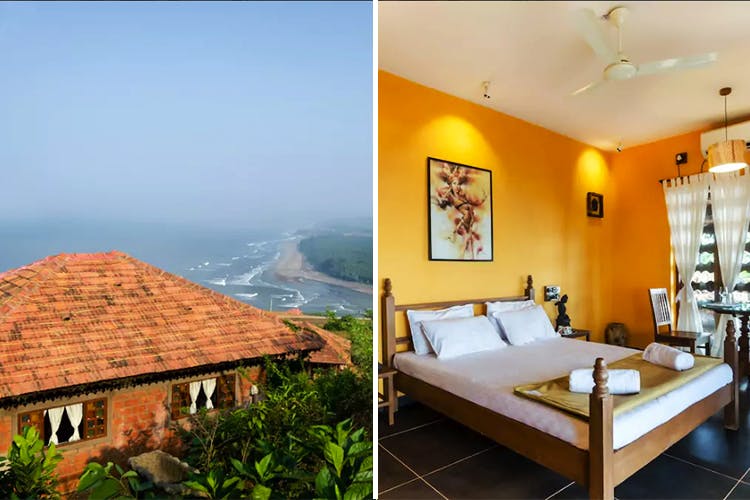 This Villa Is Perched On A Cliff & Has The Most Spectacular View Ever
Shortcut
Villa 270 is a 5-bedroom bed-and-breakfast home-stay that's perched on a cliff in Dapoli, overlooking the Arabian Sea.
What Makes It So Awesome?
Villa 270 is built in a charming, rustic style - with exposed brick, a traditional tiled roof, plenty of access to open-air and natural light. Each of the gorgeous bedrooms offers stunning panoramic views.We think it makes for an ideal romantic getaway for two - but if you're in a group, you can book the entire villa as well. There's a beautiful sun-deck sit-out where meals are served, that doubles as a space for socialising.Villa 270 is surrounded by lush flora and palm trees and has a quaint little garden and pond, where you can enjoy some quiet time or meditation.
What Could Be Better?
Meals are not permitted in the rooms, and the kitchen shuts at 10.00 pm - which might put a damper on any late-night plans.
Pro Tip
Dapoli is located on the coast and is a 5.5 hour drive from Pune. We recommend you set out from Pune early in the morning, so you won't waste your entire day travelling.