The information in this post might be outdated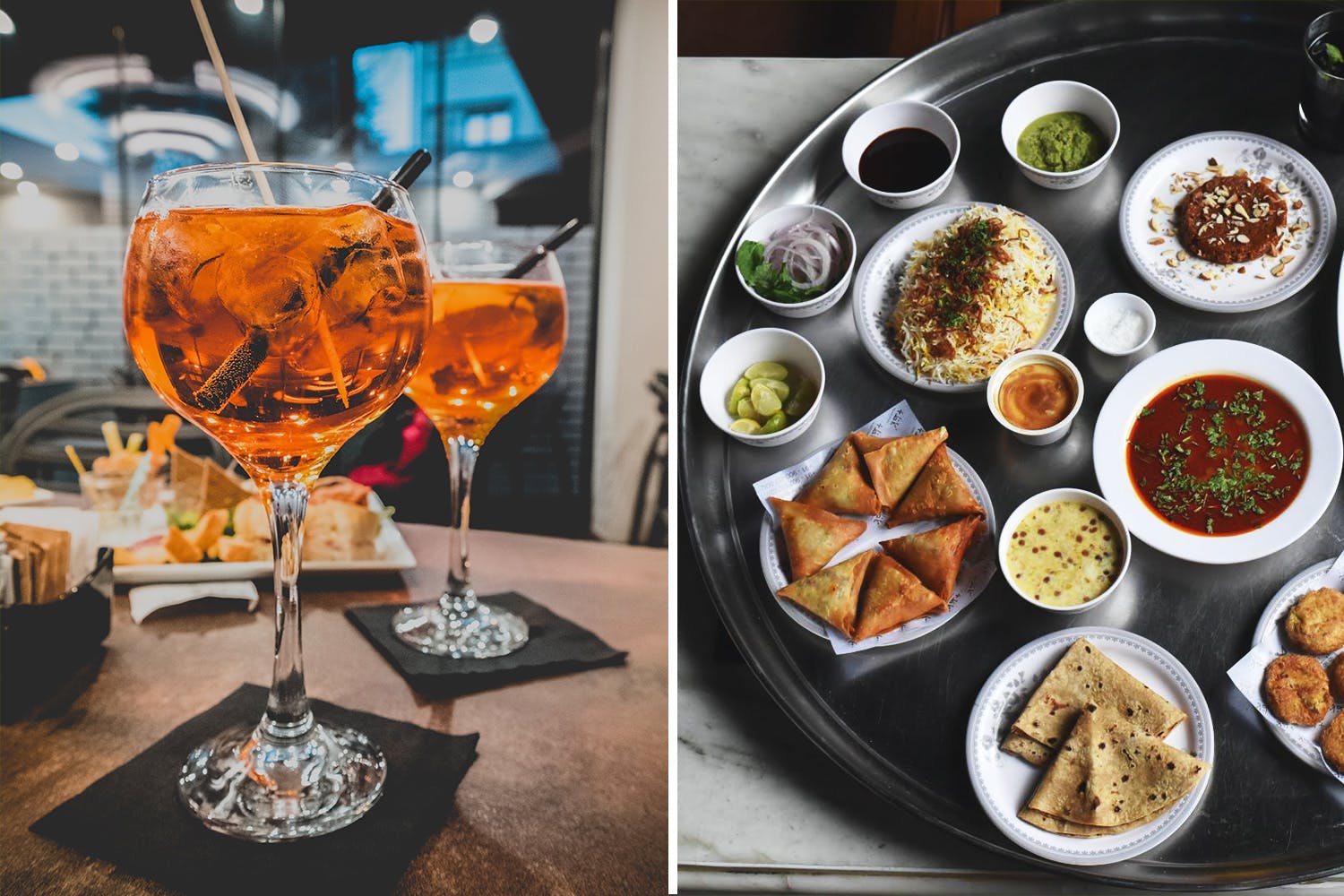 5 Events In The City For An Epic Weekend
Ten-Second Takeaway
Weekends are the perfect time to unwind, but also to try new things and experiences. This weekend, here are some exciting, delicious, and stimulating things we think you should check out.
Harry's Auction Night
Your Friday is about to get a whole lot more thrilling, with Harry's Auction Night! Held over 2 rounds (9.00 pm and 10.00 pm), you'll be able to bid for rounds of shots, beer, and bottles of premium alcohol – from INR 1000 onwards. Contact 9923000682 / 9923000842 for more information, and check out our full recommendation,
here.
When: 9.00 pm – 11.30 pm, June 22 Where: Harry's Bar + Kitchen, Lane 7, Koregaon Park
The Swiggerthon Foosball Tournament - FIFA World Cup Edition
Football fanatics, take your fandom to the next level with The Swiggerthon Foosball Tournament at Swig on Senapati Bapat Road. With 32 teams competing in 31 matches over 7 days, there are tons of prizes to be won (as well as the title of champions). Registration is free, but you must enroll yourself and your squad beforehand, by contacting +91 86055 57712. When: June 22 – 28 Where: Swig, Senapati Bapat Road
An Authentic Bohri Food Feast
Eid may have passed, but you can still enjoy scrumptious Bohri food in an authentic home-style setting. Home-chef Rizwana will be cooking this fabulous spread (hosted through Authenticook) and we've heard nothing but good things about her food. From smoked chicken kheema samosas, to a mutton raan, and delicacies like khichda – this Bohri thaal is worth every bite. Book your seats
here.
When: 1.00 pm – 4.00 pm, June 23 Where: Kalyani Nagar
Science on Tap: Vol. 8
This edition of Science on Tap will explore the nuances of language and the way we think; and how modern communication through texting and emojis can influence our thoughts. Jessica Chandras, a PhD scholar in sociocultural and linguistic anthropology will be conducting the session, and craft beer from Great State Aleworks will be flowing! Get your tickets
here.
When: 5.00 pm, June 24 Where: Mr. Rabbit's Bar & Burrow, Baner
Gond Painting Workshop
In this workshop, you'll learn about the tribal art of the Gond community – 'one of central India's largest indigenous communities'. From an intro to practising basic motifs and styles, to drawing and colouring your own design on handmade paper – the workshop will cost you INR 1400 per head, inclusive of all materials used. Contact +91 9922490501 to register. When: 3.00 pm – 6.00 pm, June 24 Where: Ekattha – The Design Studio, Near Parihar Chowk, DP Road, Aundh
Comments