The information in this post might be outdated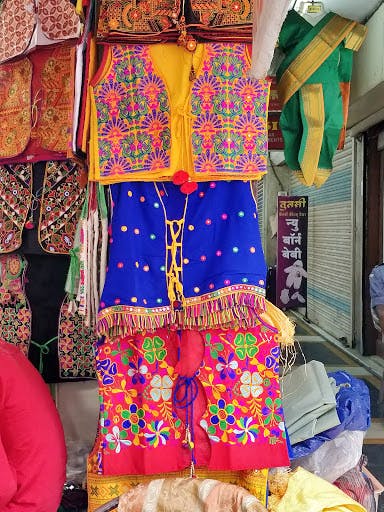 Ladies, Shop From These 5 Store In Peth And Get Your Game On This Ganpati
From delicious food to beautiful decorations and most importantly new clothes, festival s are always fun! This Ganpati, we thought of going out and exploring some authentic stores in Raviwar Peth to select the best outfits for Ganesh Chaturthi. Here are 5 ethnic stores for women that caught our eye:

Mundada Udyog
This Saree Store has been around for decades now. Run by a family of brothers, Mundada Udyog stocks up on beautiful silk and cotton Sarees. From bright colours to ornate decisions, you can select your favourite piece starting at INR 1000.

Krishna Textiles
For those who want to try out wearing a Saree this ganpati without spending too much, Krishna textiles has got you covered. This store inside the Tara Mall in Raviwar Peth has some really pretty and affordable paithani Saree options. The price range here starts at INR 3,000 and goes up to INR 20,000. But don't worry, they have discounts going on most of the times.

Ambika Handlooms
For all those college students looking to mix and match this Ganpati, head over to Ambika Handlooms. They have tons and tons of cotton dupattas, kurtas and sarees in different patterns. We loved their collection of bandhani printed dupattas starting at INR 100.

Priyadarshani Silk House
Doesn't the name say it all? If you have a fancy affair coming up this festival season, head over to Priyadarshani Silk House. They have an exquisite collection of silk sarees and kurtas starting at INR 1000. They even have tailoring and alteration services available.
Mahalaxmi Textiles
This little store in Raviwar Peth was a surprise! We found some amazing bandhani waist coats as jackets for women here starting at only INR 450. You can choose from many colourful prints and combinations and pair them up with a white shirt or even some basic kurtas. Maybe put the dupattas from Krishna Textiles also in the mix?

Comments