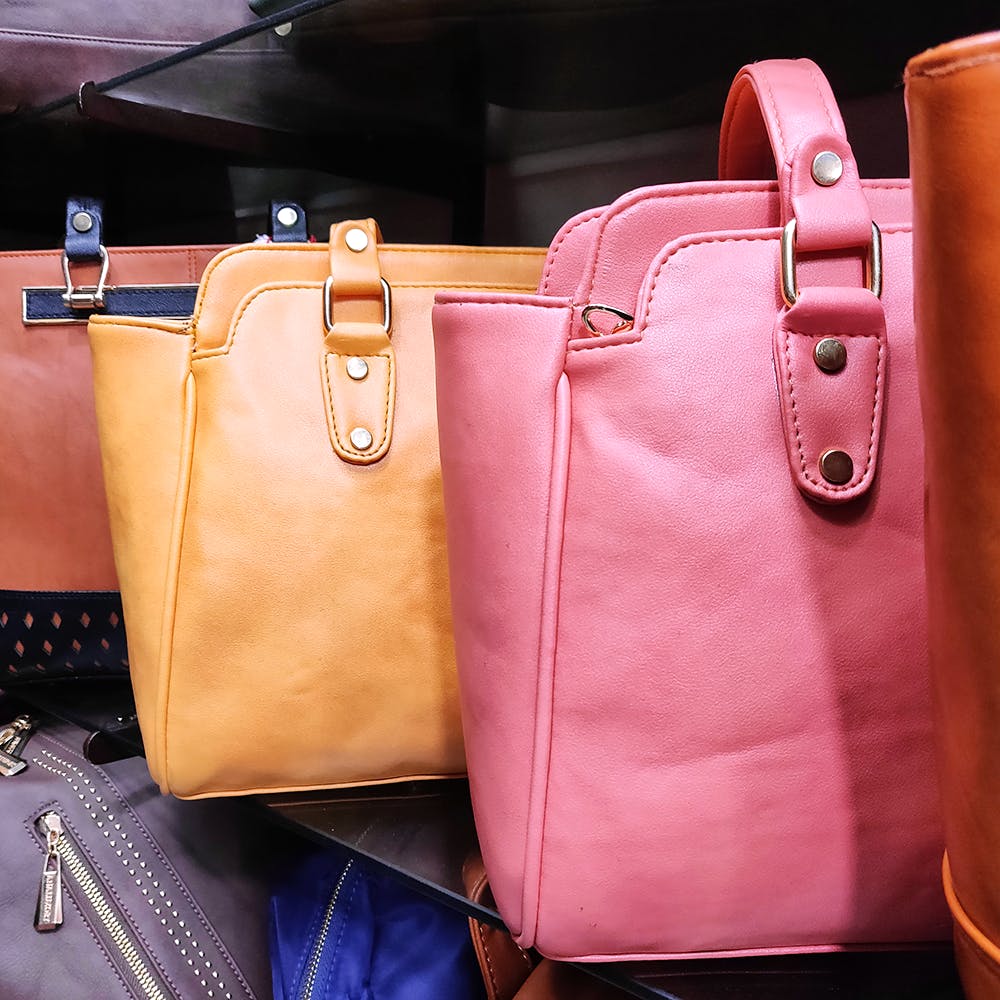 We've Found The Ultimate Destination for Budget Shopping In Pune
Pune is known as the city with the highest population of young adults. When it comes to college students, you can't expect them to spend bulk loads of money at high end malls. Most young adults love street shopping and Bhosle Archade at Deccan has been a crowd favourite for many years. This arcade has many different stores offering shoes, clothes, bags and much more at reasonable rates.

Here is a list of stores that are perfect for females looking for stylish clothes and accessories on a budget.
Simran
Looking for trendy denims? This store at Bhosle Arcade stocks up on different patterns, sizes and colours of denims! From printed to basic, at Simran you can find it all. The best part? You can find a slim fit denim for just INR 400! Sounds surreal right? You can also choose from their selection of jeggings, cotton pants or skirts! We loved their collection of basic denims as they had them in both slim and regular fits.
Maharashtra Bags
If you are a fan of colourful handbags like us, then this store is definitely going to make you happy! Maharashtra bag stocks up on all kinds of handbags, wallets, laptop bags, backpacks and much more. You can find bright, pure leather hand bags for as cheap as INR 500! And yes, they are original leather bags. Their range of wallets start from INR 250 and goes up INR 850. No matter what you are looking for, there is something for everyone at this store.
Prime Collection
Going for a party? Need new shirts for work? Looking for gym wear? Head over to Prime Collection at Bhosle Arcade and shop your heart out! From trendy tunics to formal shirts and gym wear, this store has it all. What we loved the most about this store was their collection of off shoulder tops in various colours and patterns. Their tops start from INR 150 and can go up to INR 1500. If you are looking for one time wear options then this store is perfect as they have plenty of stylish options at very cheap rates.
Sahida Tailors
We personally miss those days when we could just buy materials and get it stitched they way we want from our Master Ji's! Sahida Tailors at Bhosle Arcade is a major nostalgia trigger, which is why we love it. They store beautiful fabric and materials for suits and Indian wear that you can get stitched by their in-house tailor. Even though some people consider this as old fashioned, their tailors are way too updated with new and upcoming trends. You can get a trendy boat cut, Anarkali kurta for just INR 700!
If you are into fashion designing, then they also sell their fabrics on wholesale basis. They also do customised night wear for women! (Excited enough?)
Comments