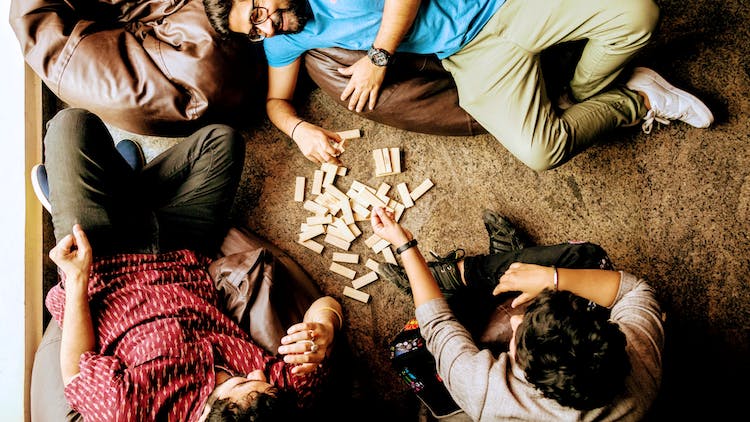 The New Millennial Lifestyle Choice Is A Lit Concept And Here's Why
Owning a home is not a popular notion amongst millennials anymore and that's okay. You love living in a close knit community and sharing spaces, we get that. But have you found one that matches your lifestyle, here in the city? It's okay, we've got you!

Where Everything Is Just Perfect
StayAbode, a Bangalore-based co-living space makes your home nothing less than absolutely awesome. Not exaggerating. StayAbode homes are designed for comfort and convenience with a big splash of luxury and chic-ness to it. Their beautiful home aesthetics flow seamlessly with bright hues and tones to awe-ing interior decor that you will fall in love with. Did we mention that they are fully furnished with plush interiors? Score!
These homes also come with housekeeping services, in-house maintenance experts and most importantly you have 24 hours security with high tech infrastructure for access control, round-the-clock CCTV cameras and security personnel on guard. Great thing is, your monthly rent is the only expense you will be paying. It will include electricity, water, housekeeping and WiFi. Woohooo! That's what we call hassle-free servicing.

Where Everything Is More Than Fun
Got no plans for Tuesday night? Check again. There might be one of the many events StayAbode hosts for you to get to know your community. That's right. At StayAbode you can share skills or gain some from fellow residents, or socialise with others, play board games, pick up a guitar and play or just read a book in their beautifully done common areas. Or choose to join workshops like sketching, mocktail making, dance and so many more things just for their residents. Also, you're in for a treat with constant events and activities like Comedy Nights, Mixers, Movie Nights, Cook Offs, and the list goes on.

Where Everything Is At Your Fingertips
You really need more reasons to just call them right away and book your new home? Well, let's give you just one more. You can constantly keep in touch with StayAbode team by downloading their Residents-Only App. This savvy mobile application constantly gives you updates on events, reminder to process rent, raise concerns and make virtual friends with new neighbours, so the next time you see a newbie, you say, "Hi yo neighbour".

So… We Are Saying
If you like what you're reading, say hello to StayAbode.

More Information
Comments