We love that adidas's recently launched PureBoost X is designed specifically for women. And we aren't the only ones who can't stop raving about these sleek running shoes. Don't believe us? Take a look at what professionals had to say when we caught up with them at the launch event.
Sania Mirza
Currently ranked No. 1 in the women's doubles rankings, the ace tennis player gives quite a lot of importance to comfortable shoes, having had two knee surgeries. PureBoost X with its super-light and snug features has definitely impressed Sania.
Follow Sania Mirza on Instagram – @mirzasaniar
Ayesha Billimoria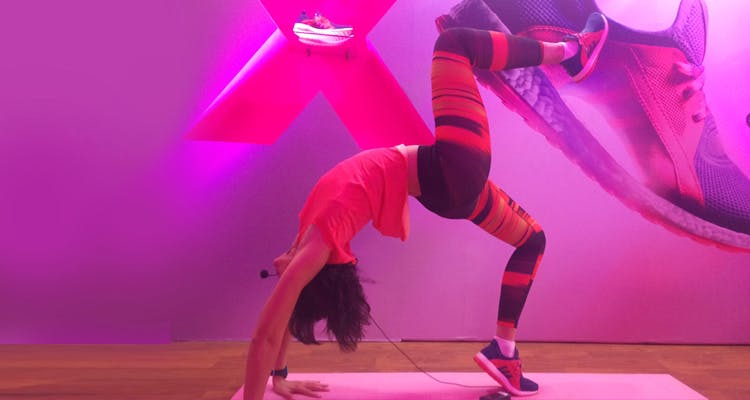 Trainer, Instagram fitness inspiration (head to Fit Girl India for her tips on staying fit) and one of Maharashtra's star athletes, Ayesha Billimoria recommends the PureBoost X for training and running. The shoes can even be worn without socks, she says, thanks to its perforated mesh design (in the upper), letting your feet breathe. So, no chances of your feet sweating, even! The raised mid-sole (gap between the upper and mid-sole) makes it perfect for women with high arches. Add to that the striking colours (blue, pink and even floral prints) and you've got a winner!
Follow Ayesha Billimoria on Instagram - @fitgirl.india
Bhumika Patel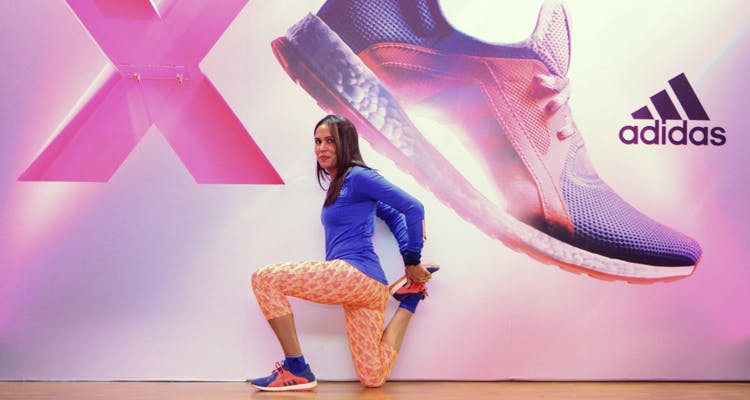 City-based runner and trainer (she has trained women for the Pinkathon runs), Bhumika Patel claims she has never worn a shoe like the PureBoost X. The mesh-like feature in the front is broad enough not to squeeze your feet, giving them enough breathing space. Comfortably hugging the contours of your feet is the arch support, letting you move effortlessly. The BOOST cushion in the sole adds to the fun element with an almost bouncy feeling. And, the trendy design means you can pair it with casual wear even!
Follow Bhumika Patel on Instagram  - @bhumika.patel1