The information in this post might be outdated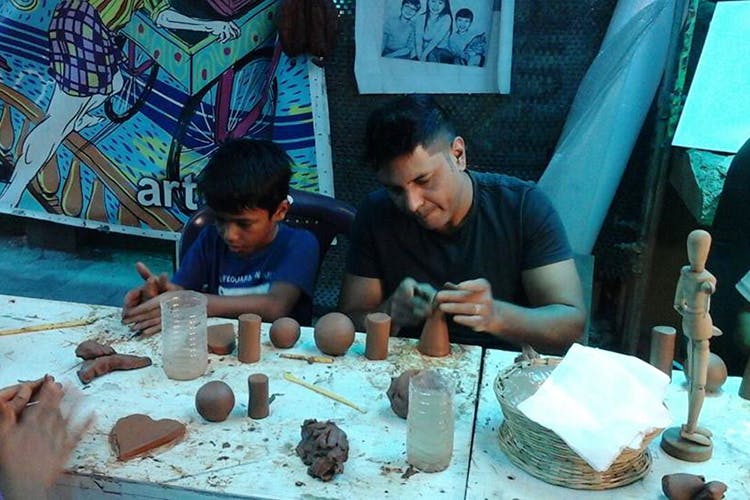 Woodcarving, Bharatnatayam Or Calligraphy: Learn All Kinds Of Art At This Academy
Shortcut
Artcave academy offers short term and long term courses in everything art related.

What Makes It Awesome
If you're bored of the monotony of your routine, it's time to add some art into it. Always thought of learning a new skill, but did not know where to start? Begin by heading to Artcave Academy where you can choose from their number of diverse skill-based courses and sign up to anything based on your interest. They specialise in sculpting, painting, acting, calligraphy and performance arts including Western dance, Bollywood and Bharatanatyam. They will teach you everything starting from the basics of each art form. Collaborating with well trained and experienced faculty, they promise to offer an overall experience.
Their two-hour dedicated classes are conducted only on the weekends (Saturdays and Sundays) and they offer eight sessions every month. You can sign up for their yearly course or choose to take the monthly routine path. The prices vary from course to course depending on which art form you want to learn. They currently have two art centres in the city, one in Koramangala, and the other one on Sarjapur road.
Pro-Tip
You don't have to wait for the beginning of the month to register and your sessions, they are pretty flexible with the course cycle.
Comments