In A Hurry To Service Your Car? This Service Will Do It In A Day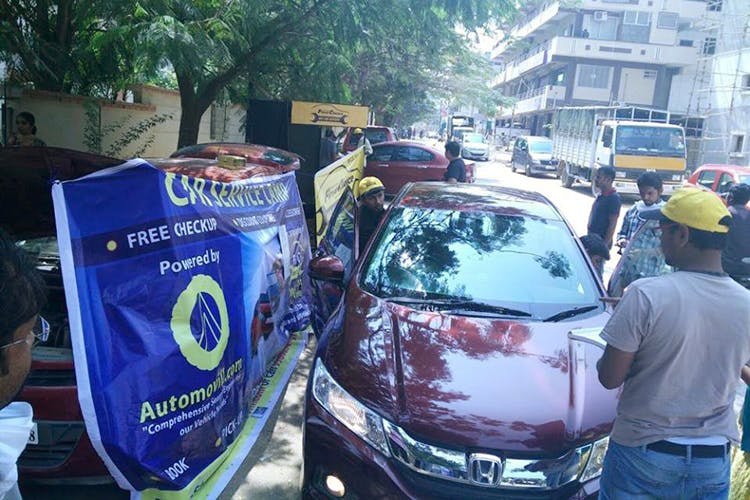 Shortcut
Automovill has the solution to any car trouble you have, and will get it done within the day.
What Makes It Awesome
Need to schedule your periodical (or sudden) car servicing, fixing, quick repainting in a few clicks? Automovill car servicing is going to be your new best friend if the city's motorists (or cows) get the best your car. Fill out a form on their website (or call them on their hotline) with the issues you have, or the services you require from them let them know where to collect your car, and they'll come pick, repair and drop off vehicle ASAP.If you're apprehensive, don't worry, they send you live updates (pictures and video clips) of what they're doing with your car every couple of hours and will be happy to take calls as well and return your car in less than 24 hours, good as new. Of course if there's any major damage, it might take a tad longer, especially if specific parts need replacement, but they'll be happy to suggest alternate brands (with info) for same day returns. Once you get the car back and are completely satisfied, pay them online like you do while shopping online.They service nearly every brand and model of car, but if you can't find yours, feel free to call them, especially if all you need is a general service and fixing dents and scratches. They have a patient and knowledgeable customer support team (we all know the value of that when we're frustrated on the phone, right?) that will be more than happy to give you a detailed explanation and counsel (regarding the car service) should you need it at any point.