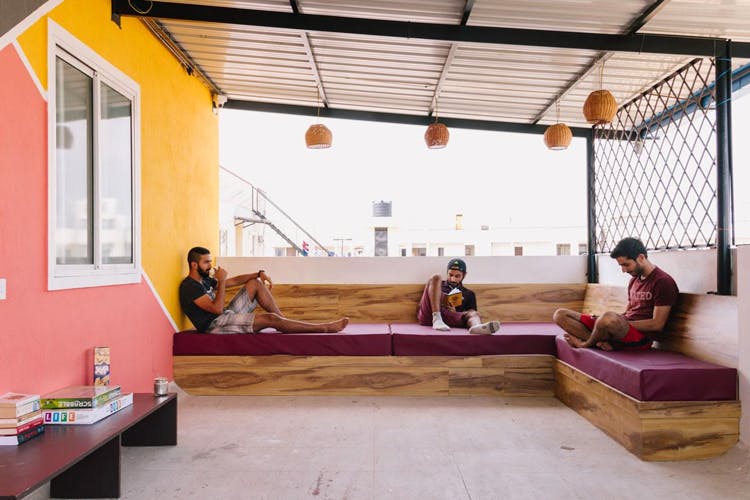 Beautiful Homes, Friendly Faces, & Enriching Experiences: Check Out How This Brand Is Redefining The Living Experience in Bangalore
Shortcut
You don't need to be a rocket scientist to know that house hunting is always an uphill task. Not only do you have to spend long hours to find a house and pack your life in boxes but also spend oodles of money to find the right house. But you don't have to anymore because we have found THE SOLUTION to all your house-hunting problems.

All Abode!
StayAbode is a cluster of co-living ready-to-move-in spaces on rent, thoughtfully designed and curated to fit the needs of the millennials. They have apartments all across the city, including places like Bannerghatta, Indiranagar, Whitefield and more. The company strives to make city-living affordable and meaningful for its residents by marrying convenience and community in its properties.
Hello Convenience!
If you ever wished to move houses with just a bag, StayAbode has granted your wish. Their apartments are not only fully-furnished but also come equipped with utilities, WiFi, on-site laundry, housekeeping services, maintenance experts, etc. AND you don't have to pay a penny extra for these services! Yes, this is real life and not just some fantasy!
Newbie to the City? Don't You Worry!
When you are moving cities, you have a plethora of things to worry about. Finding a nice, affordable and safe house and like-minded people are just a few. With StayAbode you can shush those worries. You can meet new people at their exciting weekly events and gatherings which include activities like Open Mics, Acoustic Music Nights, Movie and Barbecue Nights and so much more. If you are looking to take up a hobby, they also conduct workshops for cooking, art, and more. There's MORE! Each apartment complex has many community spaces where you can hang out with like-minded individuals or just make more friends. So, if you have got no weekend plans, just check the StayAbode resident-only app to see what's happening.
Say No to Stranger Danger!
StayAbode treats its residents' safety as an utmost priority. The apartment premises can only be accessed through designated key-cards for residents and staff. If that was not enough, their community spaces are also lined up with CCTV cameras, adding an extra layer of security. If you are still worried, just reach out to the Community Manager and they will take care of all your worries.
So We're Saying…
StayAbode has got everything to make house-hunting like a walk in the park. So if you are looking to move to or in Bengaluru, we think you should definitely log on. Find an Abode closest to your workplace and bid adieu to commute woes.
More Information
Ask Shruti a question