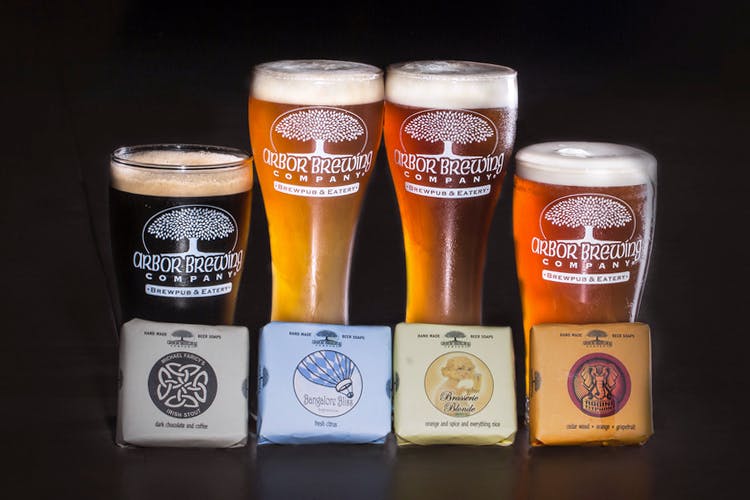 Bangalore Bliss Or Irish Stout: This Brewery Now Handcrafts Beer-Flavoured Bath Soaps Too
It's like Arbor Brewing Company heard us when we said, "You can't get enough of beer!". Like an answered prayer, this microbrewery has now launched their range of beer bath soaps. And it's not just any beer flavour; it's their top-selling beers that are currently on tap at the brewery. So if you like your soap like your beer — chocalatey with hints of coffee, pick the Michael Farcy's Irish Stout. For something light and citric, buy the Bangalore Bliss. For those who like orange, spice and everything nice, opt for the Brasserie Blonde, or the Raging Elephant to smell of cedarwood, orange and grapefruit post your bath. At just INR 120 a bar, or INR 450 for the pack of four, it's perfect to give your beer-loving buddy as a gift. So the next time you're at Arbor Brewing Company, order two beers - one pint and one bar! You can even get them online, just FYI!
Now we'll drink and shower to that!
More Information
Arbor Brewing Company
Nearest Metro Station: M.G. Road
Comments