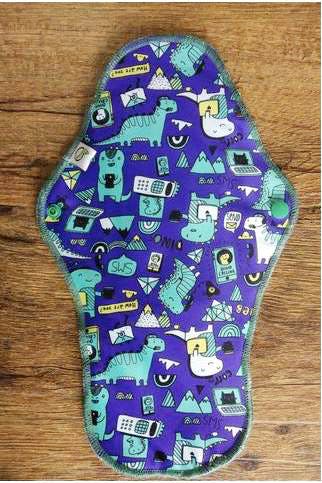 This Online Brand Makes Menstrual Cloth Pads That Come In Cute Prints
What Makes It Awesome
Is it that time of the month? Are you tired of spending enormous amounts of money on pads (and also feel bad about generating sanitary waste)? Bhoomi Cloth Menstrual Pads give you wet-free comfort made of cotton fabrics that lets your skin breathe (one thing lesser to worry about during that time of the month). No more worries about leaks and stains on your pants since they are far superior to regular sanitary napkins (since the lower layer is leak proof). Available in patterns like umbrellas, elephants and lotuses, they come in three different sizes for use during day and night. You can also buy value packs (that comes in packs of three and six pads), with which you can manage your entire cycle with Bhoomi pads. With wings to hold the pad safely to your undergarment (they come with buttons), we don't see why you won't be making the switch!
What Could Be Better
If you want to buy the product, the cloth pads are only available on the website and take around 48 hours to get delivered within the city limits of Bangalore.
More Information
Ask Amrutha a question