Drape Five Yards Of Handwoven Goodness From This Boutique In Indiranagar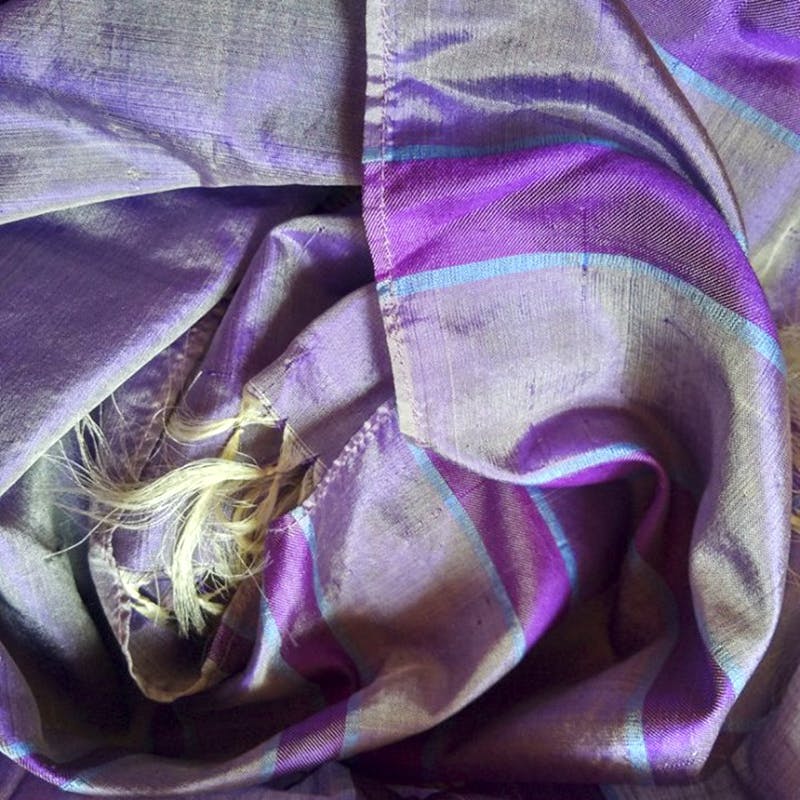 Shortcut
Own one-of-a-kind handwoven sarees and drapes directly from the weaver's loom at Roopal Gopaldas Bespoke Textile in Indiranagar.
What Makes It Awesome
Handloom saree lovers, add Roopal Gopaldas Bespoke Textile to your shopping directory and own some unique sarees that come directly from the weaver's loom. Each saree is designed by Roopal Gopaldas herself. With different fabrics put together, she creates sarees that are one of a kind and look like a piece of art. Her signature sarees are handwoven, made out of different fabrics and weaves such as cotton, Ikat, silk cotton and pure silk and organza with mirror work, hand embroidery, and applique accents.
The hand embroidery and applique is done by artisans who work with Roopal Gopaldas. She has two major collections: limited edition and single piece at her store. The limited edition collection has two or three stocks of the same saree and the single piece collection, as the name suggests, is one unique saree designed by her and made by the weavers who she supports and works with. The design house came into being as a result of her love for Indian textiles and handlooms. You can order handwoven sarees or even pick it up from her store in Indiranagar.
Comments