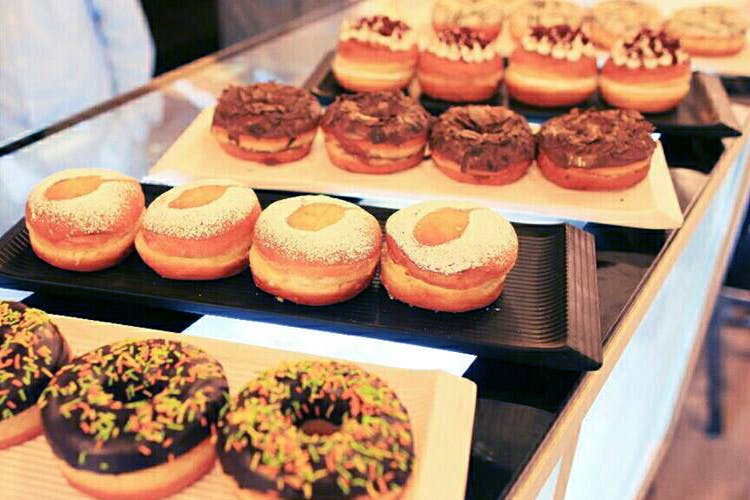 Nearest Metro Station:

Indiranagar
Cookies To Cosy Nook: All At Indiranagar's New Friendly Neighbourhood Cafe
Shortcut
With a cosy alfresco setting and a no-fuss menu, Cafe Braqa has the makings of a friendly neighbourhood cafe. Perfect for a date in Indiranagar.
Cafe Scenes
If you look for 'cafes in Indiranagar' on LBB, you will see we've got quite a few options for you. Spoiling you for choice is our latest find, Cafe Braqa, a cosy cafe that's opened up just off 12th Main. Located where Fancy Chili used to be, the cheerful shop is cosy and comfortable for doing some work as well as being a rather pleasant spot to catch up with friends. Alfresco seating wins hands down, with the space lined with astroturf to give a very 'green' look. A cosy corner with fairy lights can easily be a date spot. Inside, beside the dessert counter, community seating ensures that if you are coming with your squad, there's plenty of space. The decor is simple if not for minimal with the geometric light fixtures reminding us of the collection at Case De Regalos. Service is a bit slow, but given that they have just started out, let's leave that to teething issues. But hey, the complimentary cookie that they serve makes up for that.
Snack It Up
From what the staff told us, everything is made in-house including their desserts and bakes. The banana-walnut cake that we took home is quite nice and not too sweet. Oh, and the cookies, they should really start selling those; simple chocolate cookies that you can pop in anytime during the day. The menu doesn't surprise us as it keeps itself to the tried and tested winning combinations of burgers, sandwiches, pizza, and a few grilled options. The Chicken Poutine sounds interesting though. Oh, and coffee is just regular, black, and cappuccino. Nothing fancy. But if you want something substantial, try the thick shakes. They're a dose of sugar!
Comments
Nearest Metro Station:

Indiranagar