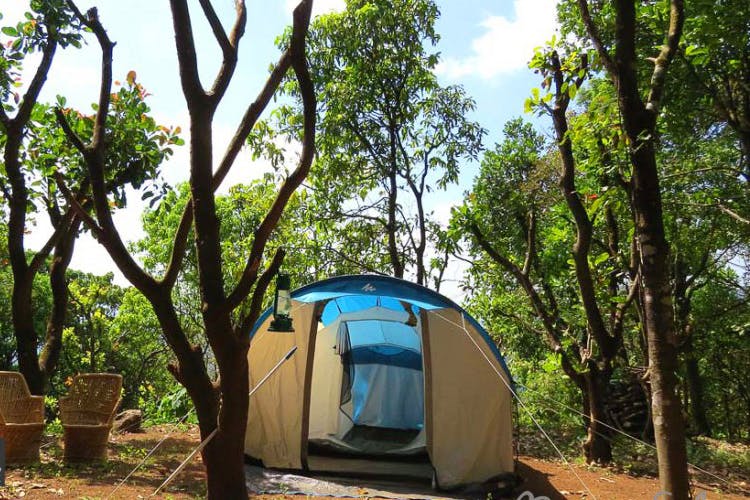 For All You Happy Campers, This Website Is The Perfect Scout For Your Next Trip
Shortcut
A website that collates details of campsites across Karnataka, Kerala and Tamil Nadu, Camp Monk is a saviour for all happy campers who like to just pack their bags, and check into nature instead of a hotel.
Round The Campfire
Why check into a three, four or five start hotel, when you can camp under a billion stars, right? Lucky for me, I am not the only one who thinks that way. Clearly, Amit and Shashi, the founders of Camp Monk feel the same. Created to fill up the gap in the market when it comes to guidance for camping, this website is super for helpful for anyone looking to pitch a tent in the middle of nowhere, and just take in nature in all its glory. Actually, this is even easier, as there's already tented accommodation at most of these sites.
Under The Stars
So, when I chanced upon Camp Monk, you can imagine my glee. Listing places in Coorg, the hills of Nilgiris, closer home in Ramanagar and even off a further way in Kannur, there's so much to look forward to. And the best part? None of them cost more than INR 2,000! So whether you want a quiet time in the hills, surrounded by valleys, streams and mist or you want to really up the adventure with water sports by a lake, they'll sort you out. Plus, tips for noobs who want to take up the fun form of travel. We're currently plotting out next long weekend to a cool Bedouin-style camp near Salem.
#LBBTip
Check out their journal. It's got some fun information and anecdotes that'll make you want to camp almost every weekend! Plus, interest stuff to turn the kids into camping addicts too.
Comments