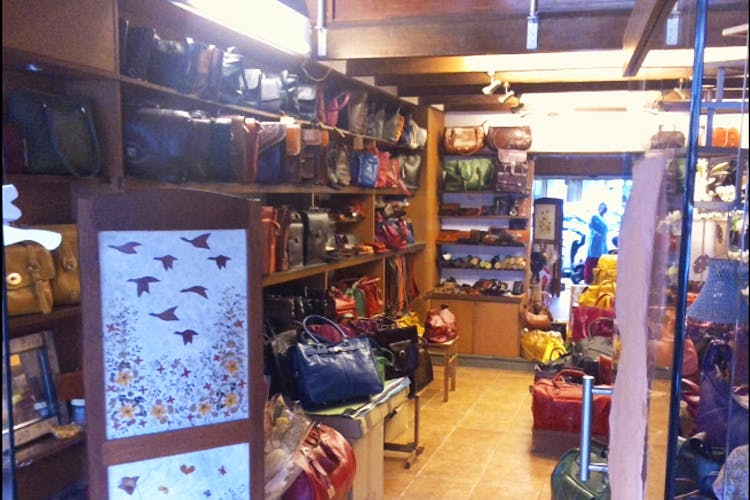 Leather Bags, Incense Sticks And Coffee Mugs, Stock Up On A Bit Of Auroville At This Store
Shortcut
If you're looking for genuine leather products – from bags to backpacks, straight from Auroville, or incense sticks and all sorts of cool home décor, head to Cose Belle on MG Road.
What Is It?
A little store tucked away in the corner of Shrungar Complex on MG Road, Cose Belle is like a bit of Alice's wonderland. Loaded from wall to wall and ceiling to floor with knick-knacks to spruce up your home and leather merchandise from Auroville, these guys have it all. They even have a section dedicated to bath oils and fragrances.
Who Is It For?
It's perfect for anyone who wants great leather products, but hasn't had the chance to hit up Pondicherry yet. And since they also have home décor, you can even stock up on furnishings like cushion covers, bed linen and pretty, handcrafted show pieces.
Must Buy
They offer all sorts of bags such as handbags, overnighters, laptop cases, backpacks, and more made using leather from Auroville in Pondicherry. They also stock both men's and ladies' styles.
Tell Us About Your Experience
I love them for their huge variety of styles, especially their sometimes atypical designs, and a nice range of colours. Great prices considering the quality as well. As an added bonus, they sell Auroville/Pondi-style pottery upstairs — think coffee mugs, crockery, and related goods.
More Information
Cose Belle
Nearest Metro Station: M.G. Road
Comments