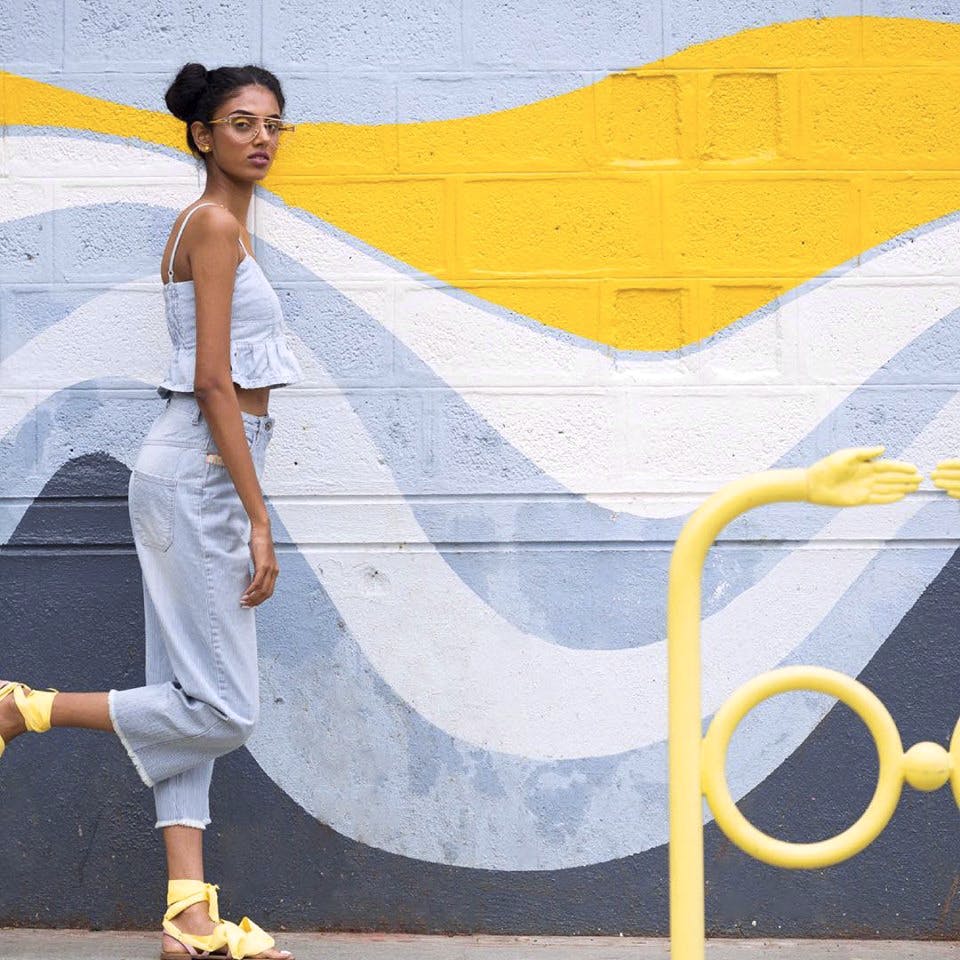 Channel You Inner Kendall Jenner And Slay That Double Denim Look With This Indie Label's Collection
Shortcut
The Pigment Edit's collection of denim apparel which includes boyfriend jeans, embroidered skirts, white biker jackets and pleated tops will ensure you slay that double denim Kendall Jenner-look easy peasy lemon squeezy.

What Makes It Awesome
There's nothing like too much denim as Miss Jenner would tell you from her numerous all-denim looks. Fortunately for you, you don't have to strut about in a ridiculously expensive fast fashion brand to emulate the looks. You've got The Pigment Edit, a Bangalore-based slow-fashion indie brand and their in-trend all-denim collection. We are talking about a collection that includes jeans, skirts, tops, and jackets made from selvedge denim sourced from industry spillovers. For the uninitiated, it's a type of denim that has a tighter, denser weave that your regular denim.
Now, whether you want that whole monochrome look or want to switch up with two-tones and splashes of colour, the Spring/Summer collection will be a good place to start. You've got boxy denim blouses with pretty origami pleats and shaped sleeveless tops with floral embroidery on them on. Pops of colour for the true-blue summer look. Straight-fit skirts follow the pastel embroidery theme.
For lighter and fun shades, the Autumn/Winter has edgy pieces that will have you slaying your #OOTD. Think boyfriend jeans made with two-tone fabric and mini swing dresses with yellow tape detailing and bright yellow paint splatter. Paint splatters also feature on asymmetric wrap skirts. For jacket fiends, there's the slouchy draped jacket and white biker jacket that works for all seasons.
Pro-Tip
You can add a custom embroidery of your choice from the range featured in their Nostalgia collection.

Comments