#GoHereDoThis: Top 5 Things You Should Do This Week!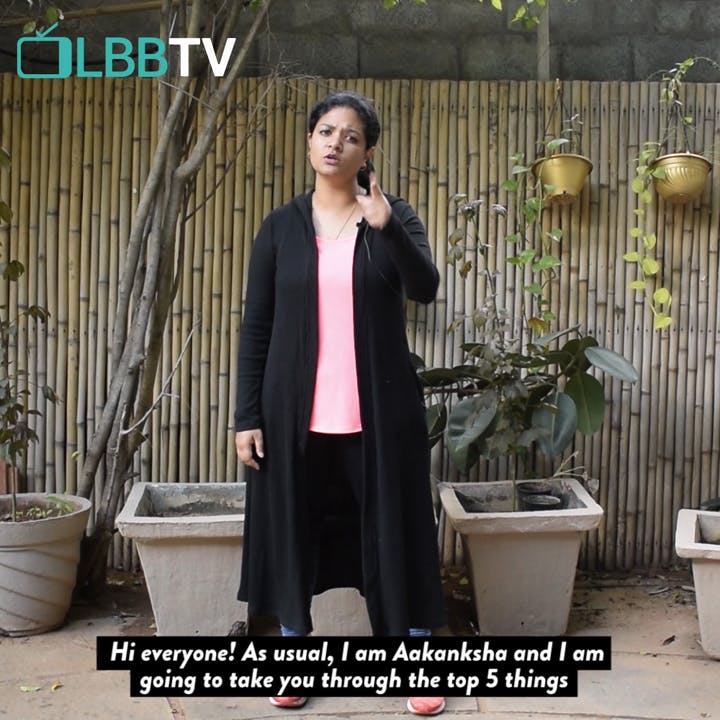 Got no plans? Our weekly guide will sort you out!
Check Out This Annual Event By A Hundred Hands
A Hundred Hands is back for its tenth edition of The Handmade Collective and we can't get happier. The annual collective which showcases artisans all over the country will be a five-day event where you can shop for everything handmade. As with every year, this year's theme will be Harmony and like the previous editions, this one too will be grand with some really quirky and one-of-a-kind artists and artisans featuring their work. Check it out at Jayamahal Palace. Entry is free, so no excuses.

Shop For 3D Art At Isaaka
When we say 3D, we mean that the art isn't confined to its 8" x 10" frame! Every collection Isaaka conceptualises is meant to connect with people, be it travelling, nostalgia, love for coffee and tea, photography, or nature. Flowers that bloom upward and out of the frame, bikes that extend out of the frames, and old school phones that look like they could ring any moment. These are priced between INR 4,200 and 9,900.

Enjoy A Romantic Date Night At Grasshopper
If you are looking at gifting bae the perfect romantic date night, with an elaborate seven-course dinner to boot, then the trek to Grasshopper, on Bannerghatta Road, might be totally worth it. Once you enter, you will be welcomed by bamboo thickets, gentle pools, and the restaurant setting is completely al fresco with candlelit tables (yes, mark this spot for romance 101), and fresh flowers. All set to the tune of soothing jazz in the background and admire the twinkling lights and the stars. European food, try to end on chocolate ganache.

Enjoy A Relaxing Holiday At Riverwoods Homestay
Picture this: you're spending your long holiday in a quaint, charming 60s style plantation bungalow tucked away in the foothills of the Avanthy Coffee Estate in Chikmagalur. Yup, that's exactly what the stay at Riverwoods Homestay is. The place is surrounded by acres of coffee, areca and pepper plants, and a garden full of homegrown vegetables thrown in for good measure - a perfect antidote for all your city trauma! Just under INR 3000

Try The Animal Flow Workout At Academy Of Strength
Want to start your fitness goals? Or looking for something more than just the usual gym routine? We've got two words for you: Animal Flow. This super intense workout is being brought to Bangalore for what is supposedly the first time at the newly opened Academy Of Strength in Indiranagar. The workout is a great way to get in shape as it focuses on flexibility, strength, and coordination. Basically, just like the name, you'll mimic various moves of animals like a scorpion or even an ape all in one seamless flow. We tried and failed, but hey, maybe you can activate the beast mode (it's a move by the way, guys!)

Comments (0)