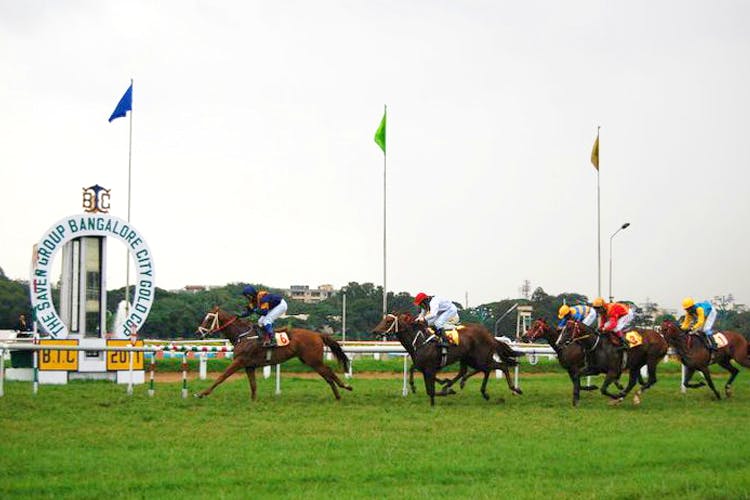 Stud Farms To Stallions: Saddle Up For Equestrian Gyan On India Race
Shortcut
For the lowdown on horse racing, stud farms, stallions and turf club, India Race should you be your go-to place.
What Makes It Awesome
Interested in horses but don't really know where to indulge your passion? Just head over to India Race which is a website dedicated to all things horses, and more specifically horse racing. If you're into horse racing, this site will make sure you're up to date with all the events, across the country. They even list out the specific events, the horse and jockey, track work and relative performance too. Great if you're planning to bet at the nest derby.
For those who just appreciate beautiful stallions and enjoy riding, there's a list of stud farms all over India. These are also breeding station, so if you or your kids are into equestrian sports, this will really help you pick the right horse. If you're a pro and are looking to get back into the game, then you'll know how to pick these beauties, but will you know where? Well, here naturally!
Our favourite part of the website however is Horse Talk which is forum for debates, tips and gossip from the equestrian world. From discussing triumphs and tragedy, you'll get into the groove of racing here. If you're a noob, best be quiet for a while and just observe until you can actually comment without earning the wrath of the other passionate followers!

Pro-Tip
Did we mention they list out all the turf clubs too. While they're all exclusive, we think it's the perfect way to get pally with a member of the club, and head off to the next derby. In fact, once you watch a race, you'll get addicted to the thrill.