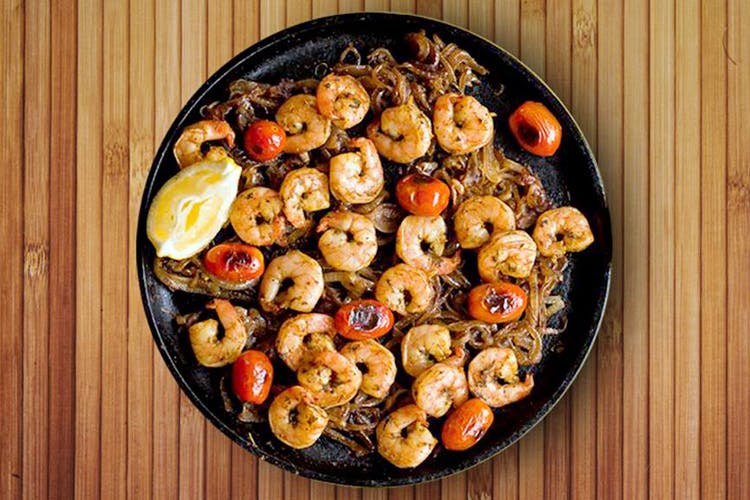 Meals, Meen And Kappa: Kerala Restaurants To Head To In Koramangala
Piquant fish fry, beef roast, meals with a spread of rice and curries, Kappa (tapioca) dishes, and payasams aplenty — what's not to love about Kerala food? And, if you happen to be in the neck of Koramangala's woods, there's quite a few restaurants serving up dishes from God's Own Country. From toddy shop-like joints and no-frills eateries to places serving buffets, LBB picks out Kerala restaurants you can hit up in the area.
Shaap
When in Koramangala and craving for Kerala specials, look no further than the toddy shop-style restaurant, Shaap. The Pothichoru (veg, egg, fish fry and meat fry options are available) here is a must-try, and comes with red rice, Thoran (a stir-fried vegetable dish), Avial (vegetables with grounded coconut), Sambar, Mooru (Kerala's version of Kadhi) and Chammandi (dry coconut chutney). If that proves too heavy for you, then there's Irachi Puttu (a steamed cake with meat filling), Kappa Biryani and appam combos, too. Read more about it here.
BonSouth
Go here with a ravenous appetite and make most of their sumptuous lunch and dinner buffets. Along with Chettinad and Andhra cuisine, dishes from God's Own Country also make an appearance in the spread here. Once you're done with the array of starters, there's everything from flavourful Nadan Kozhi Curry (Kerala chicken curry) and Alleppey Fish Curry to creamy Elaneer Payasam (tender coconut kheer) to gorge on.
Jose's Mess
Tucked away in an old house, on a lane quite close to Forum Mall, Jose's Mess can be a tad difficult to locate the first time. A regular haunt of locals from mallu land in the area, the dishes they serve almost match the homely feel of the place. Think meals with a serving of Fish Fry, or flaky Kerala parottas paired up with spicy Beef Roast. Breakfast here includes crispy dosas, Idiappams (string hoppers) and Puttu.
Mangala Hotel
Skip the Chinese and North Indian dishes at this no-frills restaurant and focus on the Kerala cuisine. Heading here for breakfast? Try the old-time favourite combo of Puttu with Cherupayar Curry (green gram curry). Apart from meals and half-meals, you also have Kerala-style Chicken Fry or Chicken with grounded coconut gravy to go with parottas. While they also have snacks like Pazham Pori and Uzhunnu Vada (Urad Dal fritters), look out for their Kappa specials on weekends.
Malabar Bay
Whether you're a hardcore fan of the cuisine or trying it for the first time, Malabar Bay might just please you with their authentic fare and Kerala-themed decor. Along with specials like Duck Mappas (duck curry with coconut milk) and Chicken Varutharachathu (chicken in roasted coconut gravy), they have seasonal seafood dishes like Prawns Pepper Roast. Fish lovers, ask for their Meen Kudampuli Vattichathu, a spicy fish curry with a hint of tanginess, thanks to the tamarind added to it.
Thalassery Restaurant
Listing out everything from Chinese and North Indian to Arabian dishes, you'll have to sift through the menu here to pick out the Kerala specials. While appams with Veg Kurma and Thalassery-style chicken biryani vie for your attention, there's also plenty of seafood treats — pearl spot fish, pomfret, squids, crabs, prawns and mussels in fry, roast and curry versions. If you're hoping to grab a quick bite, try the traditional snacks like Pazham Pori (banana fritterrs), Parippu Vada (dal fritters) and Ilayada (steamed rice cake in banana leaf).
Little Kitchen
Meals served on a banana leaf, treats like Duck Roast, Kappa with Fish Curry and seafood delights, all prepared in typical Kerala style, are what will draw you to this place. While they do have rooftop seating, there isn't much of an ambience here and the thought of climbing the steep stairs to the restaurant might not seem worth it. We suggest you do a take away and have a feast at home.
Comments