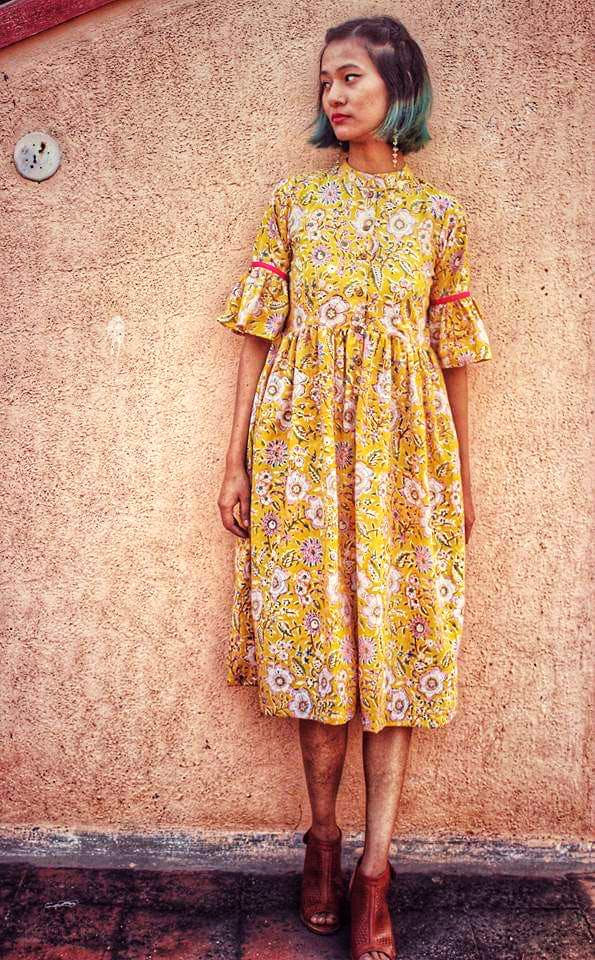 Check Out This Zero Waste Apparel Brand That Makes All Their Dresses With Pockets!
What Makes It Awesome
Kourosh designs and sells limited numbers of cool and casual dresses for the modern woman. How, you ask? Well they all have functional pockets on both sides! Yes we're stoked to know that this woman-led brand has taken matters into their own hands. Commercial brands take note, Kourosh sources their material (regular and handloom cottons in fresh and funky prints) from Calcutta and Mumbai. The material is used to make around 20 pieces of each design be it a crop top or long dress. No frills (but they like bows), the outfits are simple, versatile and functional, especially if your style is what we call 'Indo-Casual'. Sizes start at the average XS and go up to XL, but should you fall in love with a piece at either Studio Y or Ants Cafe where the collection is available, contact Kourosh with your specifications and they'll make it for you, and have it delivered by the week. Crop tops start at INR 900 and dresses are priced between INR 1,800 to 3,500. Since most of the material is hand picked and curated, they believe in zero waste, as scraps are used to make slim wallets (enough for a couple of cards and notes) and sanitary napkin pouches. The pouches (INR 350),\ in our opinion, can be used a as clutch or anything else for the rest of the month if you'd like!
What Could Be Better
Once the 20 pieces of a design sell out, they don't make the same piece again as they buy limited material. Tough luck if you had your heart set on something from a previous collection.
Comments