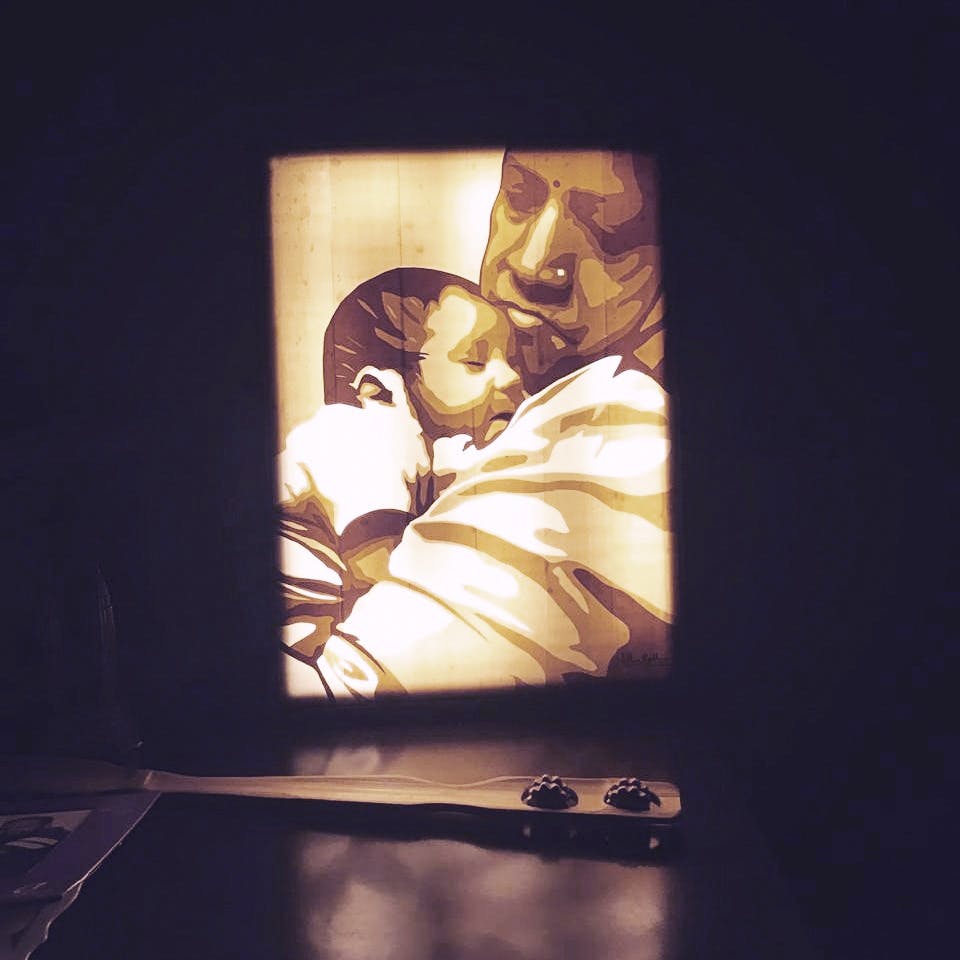 Found An Old Photo You Want To Recreate? This Artist Makes Art With Layered Tape And Light Play
Shortcut
Recently dug out that old photo you'd like to make a portrait? This artist takes it to the next level by recreating the picture with duct tape and light play!
What Makes It Awesome
Nithin Sadhu, the creator behind Layer Tape started out experimenting with brown tape and paper, and found his calling in the process. Using an acrylic board as his canvas, he's bringing something different to the table in today's age of print art and graphic design. By using old school methods of pasting duct tape on paper, he's able to create a picture by layering the tape in different ways and backing the board with LED lights to let light pass through the art. He then frames the whole board with wood to give it a rustic and grunge feeling. From portraits of your heroes like Michael Jackson to the scenic sketch you stumbled across Pinterest, Nithin does it all.
His work is recognised and adored by folks across the city. Even pubs like Watson's and Gilly's have some of his work hung up, so keep an eye out for them the next time you swing by. Since there's a lot of manual labour that goes into creating the art (and the fact that Nithin does this for a living), the prices are on the higher end. An A-4 size piece is priced at approximately INR 6,000 and goes up to INR 70,000 (depending on the size and details of the picture). Nithin also customises his art depending on your references, and would be happy to work on an idea that you thought of. He works on both individual and bulk orders.
Pro-Tip
He is now playing with colours by using different kinds of reflective and duct tape, so in case you're looking for something bright, be sure to request him.

Comments