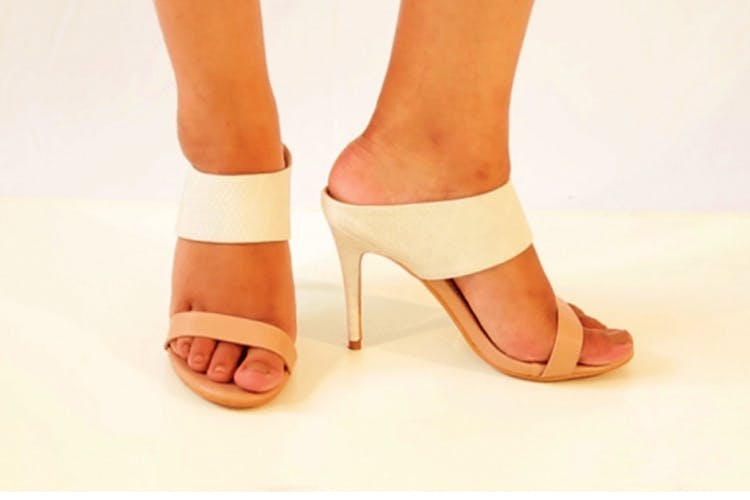 This Online Shoe Brand Will Make Your Inner Carrie Bradshaw Very Happy
Shortcut
Sandals, wedges, sneakers or stilettos, Monrow Shoes will make you want to match your outfits to your footwear, not the other way round!
What Makes It Awesome
If shoes make you happy, and you believe that you can't have enough of them, then Monrow Shoes will be your new BFF. With prices ranging from INR 1,500 for open flats to sneakers for about INR 3,200, it's got plenty of options to suit your budget. These have been tested, and designed to suit Indian feet better, so give them a spin.
We like that there are very functional shoes which will look elegant even as you walk on our potholed streets, but don't compromise on the design. Chic, pretty and rather versatile, most of the shoes can easily be worn from the boardroom to the bar. In fact, that is what we like about the block heels and the kitten heel options. They're comfortable, have that height to boost confidence a bit, and work with trousers, ethnic wear and dresses too. Wedges with cut-out patterns, slip on options, and even some stellar mules in muted shades like beige, brown and white are on offer if pink and red stilettos are not your thing. We also spied some sexy pumps with metallic pencil heels which at INR 3,499, seem like the ideal gift to give oneself when salary comes in next!
If you're on a bit of a budget, browse their sale section is updated often, though when we checked it out, alas, it had nothing. The casual shoes and ballet flats start at INR 1,500 though, if you want to get cracking. After all, like Paolo Nutini sings, "You put some new shoes on, and suddenly everything is right."
Pro-Tip
The website site divided the shoes into sizes, heel heights and category (though the site is a little sticky), so pick from boots, stilettos, sneakers, block heels, kitten heels and flats, among others.
Comments