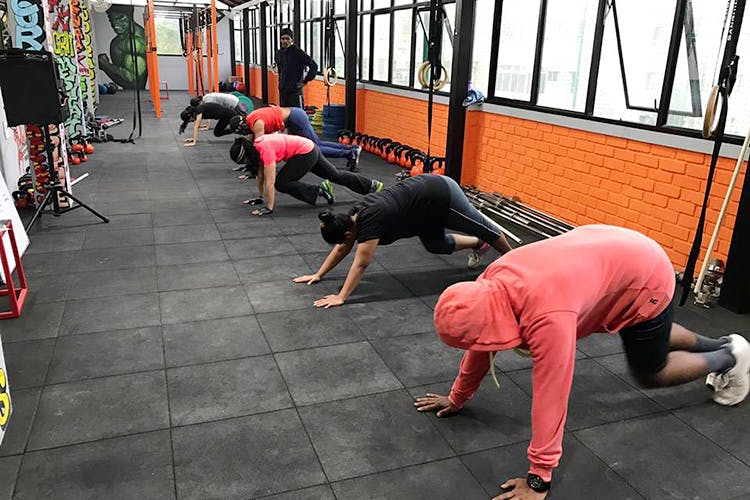 Coach Huzefa At The Outfit Will Make Sure You Burpee Your Way To Fitness
What Is It?
Strength training, conditioning, functional training sounded Greek to me! I am flat-footed and have a bad knee, and since my early 20s, I've been trying all sorts of ways to lose weight. So I did all the things I could do, forgetting that you need to understand certain techniques. I never thought I could handle strength training until I joined The Outfit. The coaches are hawk eyed and do not hesitate to mete out punishments for wrong form! Considering my condition, I reached out to coach Huzefa aka Huze, for personal training.
Tell Me More
To say this was an eye opener is an understatement. I began to realise that I had been using wrong form and posture for all my exercise movements. We started with the basics here, coach Huze identified that my knees and flat foot were the root cause of me not being able to do even a basic squat. Known to be a task master, it took me three months of painstaking squats, box jumps and running, to get on track.
I am not a runner but this man got me to do 10k on a normal training day with no warning. So, consider this your warning. And I grumbled all through. He never takes no for an answer. In fact, if you say the word, you'll just have to do more. I still hear his voice in my head when I know I am not getting my form right! But in the end, I think this was one of the best decisions I made for my physical and mental well being.
Who Is It For?
People who want to see improvement in strength, flexibility. Do not expect the coaches to give you "weight loss" tips or thigh and tummy reduction techniques! If you want to get fit — mind, body and soul, go here, and ask for Huze!
More Information
The Outfit
Nearest Metro Station: Baiyappanahalli
Comments