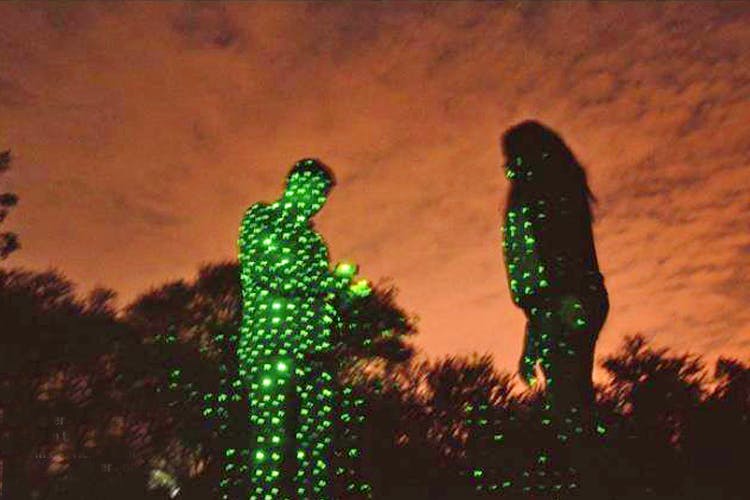 Up For Some Ghost Busting? Call Bangalore's Paranormal Investigators Who Chase The Supernatural
Shortcut
If you've ever had the feeling you're being watched by something not of this world, Bangalore's team of Paranormal Investigators is here to help! We spoke with active member and Bangalore-based dentist Rahul Kumar, to get you the lowdown.
What Makes It Awesome
Paranormal investigators, Team Pentacle, was started by a dedicated group of around 35 Bangaloreans, from IT engineers to doctors, and even ex-models, all determined to solve your neighbour haunting over weekend nights (witching hour works best). The organisation was started by ex-crime journalist Shishir Kumar (who has previous worked for Hindustan Times), where his interest in life beyond death was first sparked. Dr. Rahul himself is certainly no newcomer to the scene either — while in California during his undergrad years spent studying medicine, he became an active member of the Ghostbusters of Southern California! He then went on become a certified paranormalist, obtaining degrees from the likes of Palmers-Francis University at FSU and IMHS. Team Pentacle operate only on the weekends, and are partnered with the Kannada TV Channel 9, who directs them to cases, as well as getting requests from citizens plagued by strange happenings.
Using a host of professional equipment, they work from sunset to get to the bottom of what's going on. These guys are the real-life Bangalorean Ghost Busters meets Sherlock Holmes! First, a gruelling pre-investigation is conducted to weed out false cases: they review the history of possessed properties and medical records of a possessed individual and close family members to ensure the legitimacy. Then come the big guns — from K2 meters that detect electromagnetic fields, EVP (electro-voice phenomenon) that pick-up on sounds that the human ear cannot, and infra-red thermometers to read radical shifts in temperature, these guys are the real deal.

Pro-Tip
Looking to get involved? They have monthly meet-ups in Bangalore. Want more? Check out their Institute of Paranormal Research, UFO-logy and Cryptology in Mumbai to get accredited!

Comments