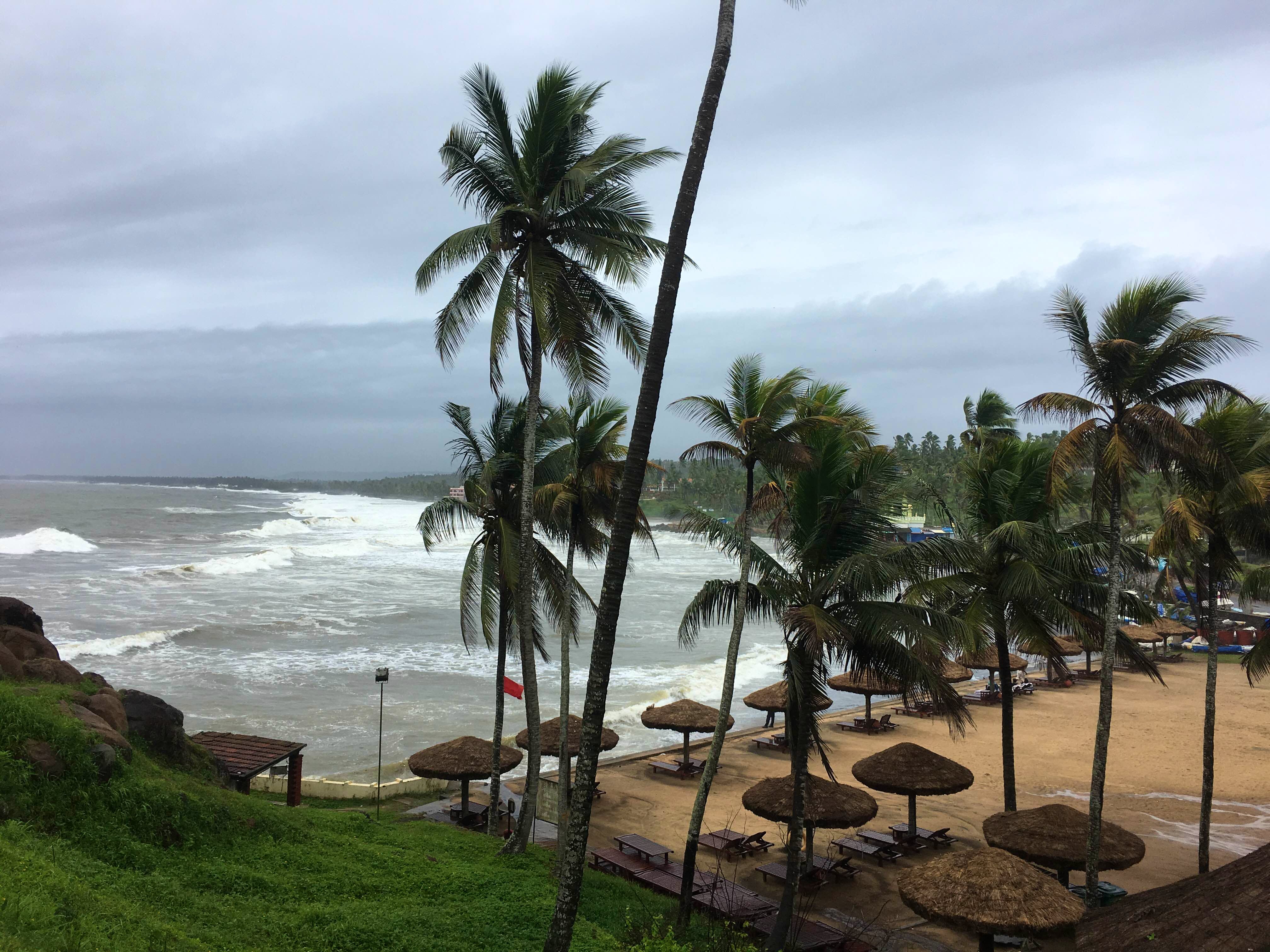 This Cliff-Top Beach Resort In Kovalam Is An Ideal Place For A Romantic Date
What Makes It Awesome?
Their property, location, and service together make for an amazing combination. 👍🏻 We were in Kerala and had to kill almost a full day after checking out from our hotel as our flight was delayed till midnight. The weather had made it impossible for us to go anywhere. It was during the time of the floods. To be honest, we wanted to get some decent shelter, and Leela happened to be at a very short distance from our hotel. I randomly suggested to go there, and it was undoubtedly the best decision throughout the trip. We left our luggage at the reception, wore our raincoats and went on to explore the luxurious resort. It was superb. We chatted alongside their infinity pool watching the high tide in the sea. They had a buffet (INR 2,000) served next to the pool. But we didn't eat there. Instead, we kept roaming in the premises and felt extremely welcomed as the staff guided us and even offered us umbrellas. At last, we halted at the beach. There was a small restaurant there inside a hut. It had an uber cute ambience and a warm feel to it. We ordered the catch of the day - two huge prawns, a noodle meal, and a few beers, and it cost us INR 2,000. The portion size was pretty decent. With the quality of food and service, I think it was a great deal. Afterwards, we chilled at the beach. The staff gave us fresh towels and later escorted us to the main hotel in a buggy. I loved it. The whole experience was so calming and joyful. I think it's perfect for a quiet date. I did feel that the trip to Leela might cost us a fortune, but it wasn't that much, and it was all worth it. 😉 If you happen to be in Kovalam, just drop by for a nice meal and an amazing view. You'll fall in love with this place. 💜
What Could Be Better?
I wish we had something like this in Delhi too!
Comments