The information in this post might be outdated
New In Town? Rent Everything From Washing Machines to Bean Bags From This Website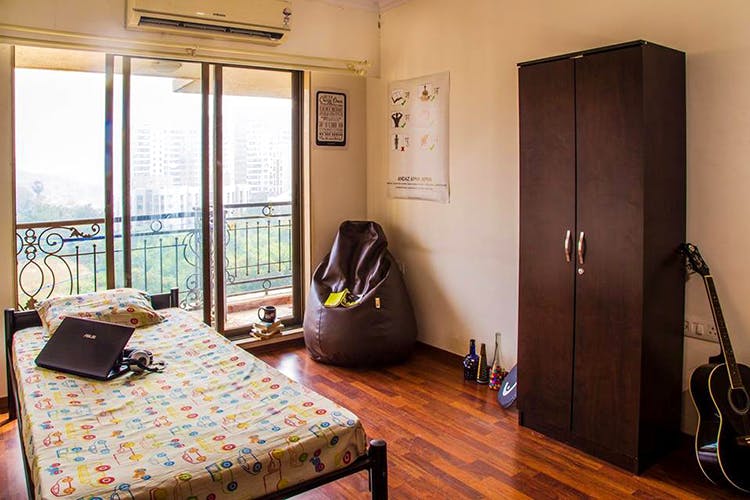 Shortcut
Start-up initiative Rentomojo provides affordable rental services for furniture and household appliances in Bangalore and beyond.
Why Buy When You Can Rent
So you think you have done the math, and plan on checking out second-hand furniture by a possibly questionable online ad. Enter RentoMojo, a start-up that saves you money, transport, time and more importantly any unfortunate surprises by delivering furniture and appliances to your doorstep. Whether you are new to the city or temporary relocating, and don't have the time or moeny to invest in furniture, RentoMojo has you covered with a little more than the basics.
House Special
The categories come in packages, individual appliances and even extended to renting bikes. We browsed around and came across dining sets, fridges and tables to entire collections of bedroom furniture, reading corners and more. The beds come in neutral wood options, with smart storage drawers.
The bedroom package has the A-Z of all your requirements, from a bed, mattress, to a dresser and cupboard. Rent living room furniture units, that come with bean bags and LED 32 inch television sets. Our favourite is the swanky Downey bar is a circular bar unit, that opens up with a wide table top, and various levels of storage shelves so you can show off your liquor collection or perhaps add to it. While buying a washing machine might be a no-go for some, consider renting a decent automatic top load for as less as INR 599 a month.
The Fine Print
To register with RentoMojo, you must provide basic ID proofs, and make a deposit that is refundable on return. We loved that each product, came with a breakdown of costs, so you can compare the cost price to your total rental price, and how much you you will be saving. The longer you rent, the cheaper it works out.
#LBBTip
If you are moving addresses within your city, Rentomojo will take care of relocating your furniture for free.
Comments