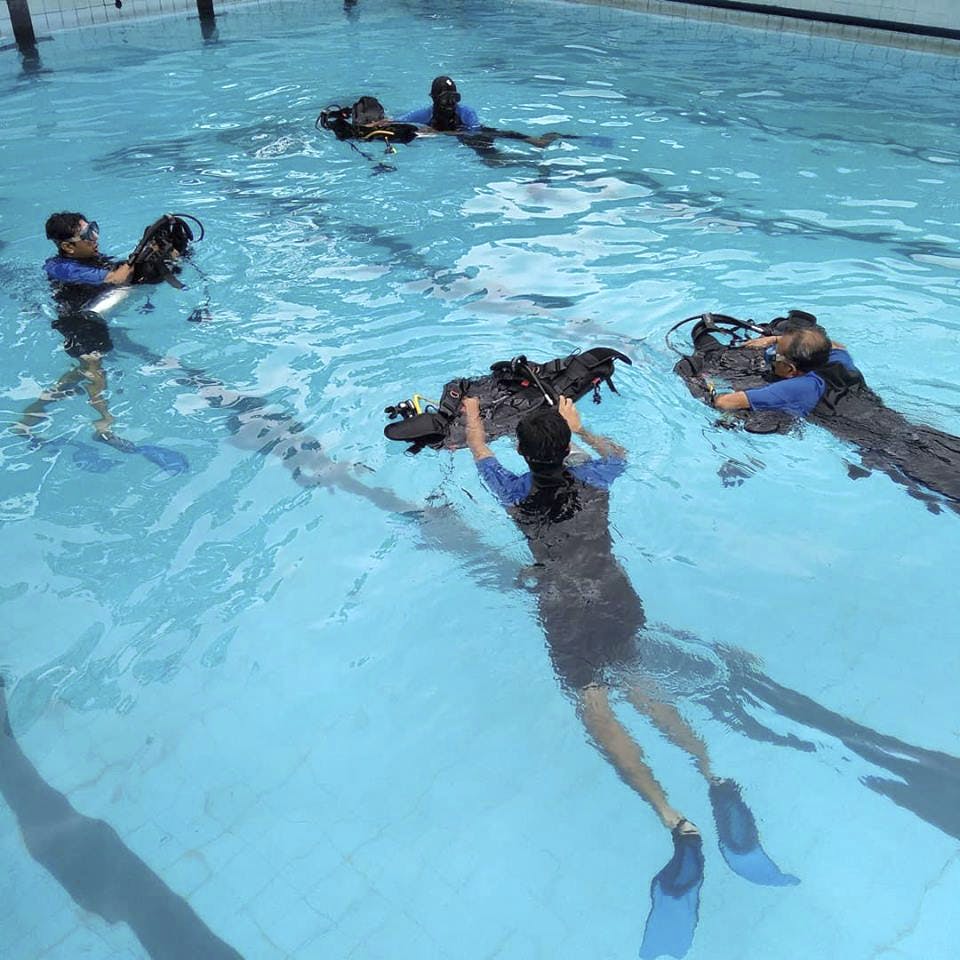 Strike Scuba Diving Off Your Bucket List By Joining Any Of These Classes
Inspired by your friend's holiday scuba diving snaps and considering braving the waters yourself? Well, you can start with going through a PADI certified training within Bangalore (safely, inside a controlled swimming pool). Then, when you're ready, take a holiday yourself, dive deep into the ocean and explore the rich marine underwater kingdom -- A Whole New World, if you will -- and a truly Zen experience. Excited already? Check out this list of the top scuba diving institutions in the city.

DIVEIndia
Well known as a scuba diving training centre in the Andaman Islands, DIVEIndia offers PADI and SSI scuba diver programs Open Water Dives, Rescue Divers and even speciality courses if you're already a diving pro. Just want to try the sport? Go for their Try Scuba session in Bangalore.

Planet Scuba India
A PADI certified diving centre, Planet Scuba offers an Open Water Diver programme. This course is spread over four days with two days spent at Bangalore and the other two days at any sea destination across the country. Apart from the diving programme, they also sell all kinds of scuba diving gear from flippers to bodysuits and everything in between.

Shark Tale Scuba
At Shark Tale Scuba, beginners start off with theory classes and then move on to Confined Water Training, where you practice inside a swimming pool. Once you've mastered this, you head off with the Shark Tale team to an ocean or sea body (make a holiday out of it, we say!), dive in the water and get certified for real.

Aquanaut India
Whether it's an introduction to scuba diving, certified courses, curated dive holidays or access to high-quality scuba and swimming gear like Seac Sub and Cressi -- Aquanaut India has it all.

Plan The Unplanned
Plan The Unplanned is doing a scuba diving trip almost every weekend until May 20th, and while it isn't being held strictly within Bangalore (it's happening at Netrani Island -- just a stone's throw away from the city, and one of the clearest diving sites in India), it's nothing short of an adventure for those of you who want to try snorkelling and scuba diving.
Comments