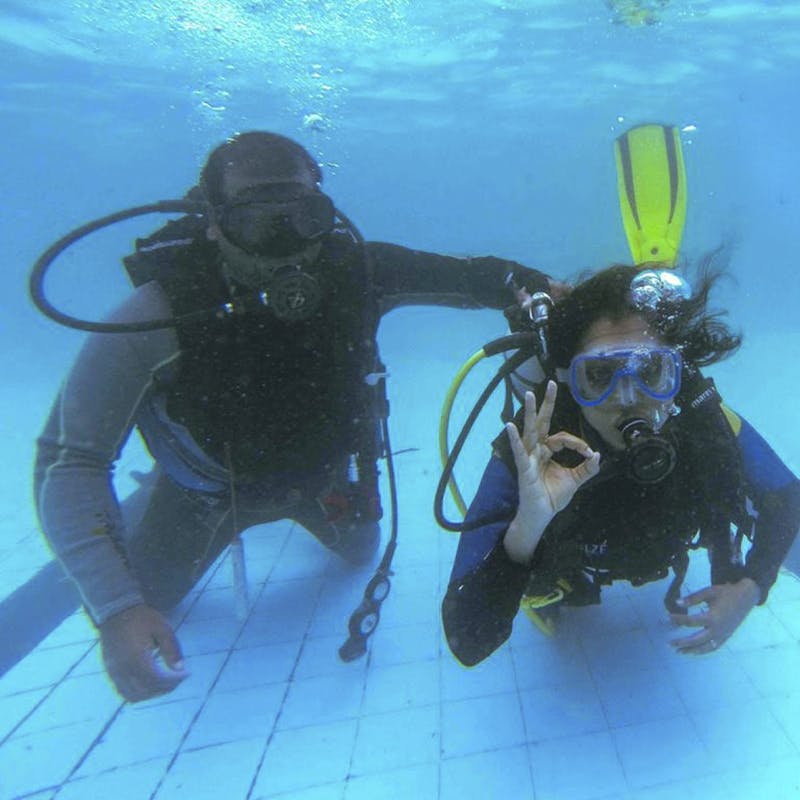 Scuba Diving In Bangalore? Yes, It's Possible!
Shortcut
Always wanted to learn scuba diving and explore life underwater? Shark Tale Scuba in Kalyan Nagar will teach you the skill in the comfort of a swimming pool.

What Makes It Awesome
Water babies, now is as good a time as any to practice scuba diving in Bangalore -- and no, this is not a satire piece! Joining the league of scuba diving institutes in Bangalore (like Planet Scuba India and DIVEIndia), Shark Tale Scuba in Kalyan Nagar lets you train inside a swimming pool and learn scuba diving with their variety of PADI certified programs.
Beginners start with some theory classes (and even have to go through a small test!) and then move on to Confined Water training, where you practice inside a swimming pool. This takes about two days (if you take longer, don't worry --- they are super patient!), and once you've mastered it, you can go ahead with the Open Water diving. Go with the Shark Tale team to an ocean or sea body (somewhere like Murudeshwar or Pondicherry), dive in the water for real and get certified. You'll probably get so addicted to the water by the end of it all, you'll be booking flights to islands and beach getaways on your way home!
Theory classes and Confined Water training costs INR 15,500 and if you want to do the Open Water training along with it, it will cost INR 26,500 (exclusive of travel, accommodation and food). If you'd rather do the Open Water training at the place you're going to be holidaying in, you're welcome to do that, too. For those of you who are just curious about scuba diving or just want to experience it (without the pressure of certification!), check out their Discover Scuba Dive program -- priced at INR 3,500.
Comments