The information in this post might be outdated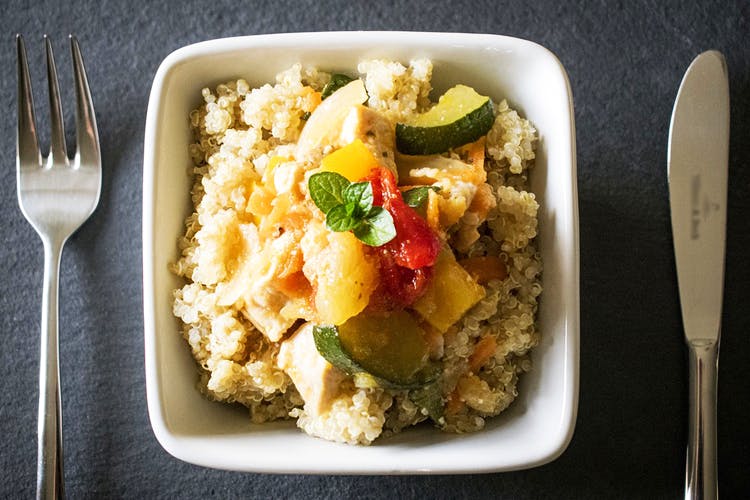 6 Fantastic School Lunch Box Providers In The City, For Kids
Ten-Second Takeaway
Anxious about packing lunch everyday for your kids? This new service of lunch box providers in the city is a boon for overworked parents! Whether you want to send the food with the children or have them delivered to the schools, here are six excellent options.
Monkey Box
It's easy to see why MonkeyBox is the most popular meal box service in Bangalore. The variety of food that it offers is truly amazing. They pack some truly healthy meals but it varies the food, not repeating a snack or a lunch item for at least 20 days. Prepared under a group of nutritionists and 5 star chefs, what we love most about MonkeyBox is that it makes genuinely healthy food without refined sugar, spice or high sodium ingredients. Palak mini idlis with coconut chutney and oranges. Methi rice bath with vegetable raita and usli. Paneer parantha with curd and kiwi. Aloo methi palak tikki burger and carrot sticks. Salivating yet? We wish we could go back to school!
School Dabba
School Dabba offers specially themed and carefully planned lunch boxes for children. The lunch is prepared by two parents of young children, so they know that the food should be yummy and hygienic. They deliver hot, healthy and vegetarian lunch in steel tiffin boxes, 30 minutes before lunch time at school. We also like how they add salads and fruits to every menu. Penne arabiatta, paneer stuffed palak paratha, pita bread falafel sandwich with muskmelon. Doesn't it sound yummy?
Yoodley Doodler's Kitchen
This kitchen provides healthy and finely prepared breakfast and lunch to your children, which will be delivered at your house early in the morning, before your child leaves for school. From parathas and pancakes to veggie paneer frankie, food here packs in carbs, proteins and vitamins. You can even contact them for a trial run.
sCool Meal
A lunch provider that serves yummy and nutritious  food to your children, sCool Meal prepares food by chefs and nutritionists.. sCool meal follows all the quality and food safety standards when packing your child's lunch. The best part is that they have flexible meal plans ranging from 10-day to 30-day or year-round options and they have previews of the menu available.
Happy Palate
Currently servicing schools like Primus in the Sarjapur road area, Happy Palate brings an interesting variety of food for children. From parathas and pulavs to salads, burgers and even beetroot puris, Happy Palate has also started a non-vegetarian menu. Currently operating only in the Sarjapur road area, but they are looking to tie up with schools. If you are interested in getting them to your child's school, do get in touch with them.
Nutrition Ladder
Nutrition Ladder is one of the few caterers that do not use any processed flours or hydrogenated oils. They use multi grain flours and other nutritive ingredients, making the food rich in health and without any preservatives. Every menu is carefully prepared so that every item adds up to a truly healthy meal. Your children will not be consuming empty calories!
Comments