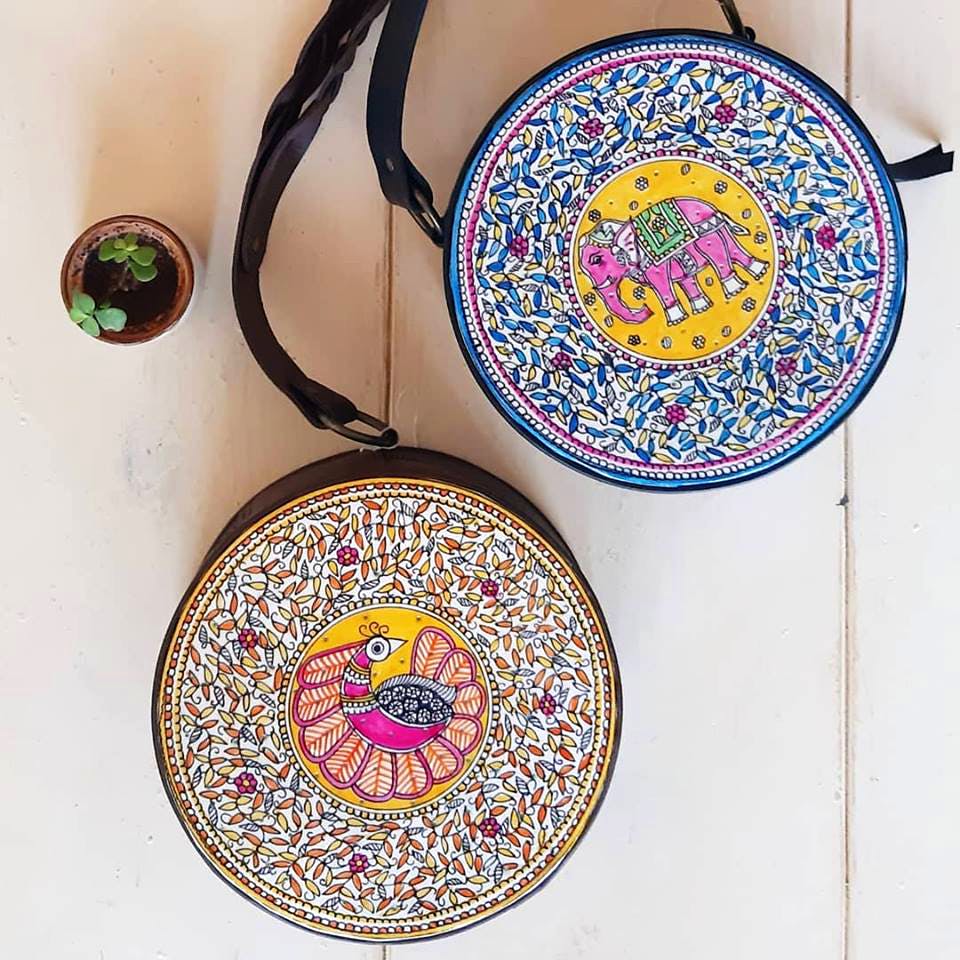 Shop To Help The Planet At These Sustainable Brands From Bangalore
With sustainable living becoming more important to help save our planet, it's no surprise that Bangalore has seen an increase in conscious brands that minimise damage, or actively work to preserve and protect our resources. Living sustainably can include everything from recycling and upcycling, producing lesser waste, switching to biodegradable alternatives, or just not falling trap to blind consumerism. Talking Earth: Future Cities conference is all about sustainability, right from the individual to broader policies. Over 15 sustainable brands will be there with lifestyle, apparel, home decor, and stationery products. All sustainable of course! Keep some cash ready, because here's some of what you can expect there.
Ananas
A landscaping service based out of Malleshwaram, Ananas is a green design studio, that can help you set up a garden no matter the size of the space you have available. Apart from gardening and green decor, they also specialise in permaculture solution for those of you looking for sustainable farming options in urban living conditions. If you're looking to buy plants for home, they have that too, specifically terrariums! Oh and they conduct workshops and volunteer sessions too, should you want to DIY at home.

Bare Necessities
If you've been looking to adopt or move towards a zero-waste lifestyle, then Bare Necessities has you covered. Bamboo toothbrushes, reusable straws and food wraps (reusable as its made of beeswax), with their products, you have no excuse to produce large amounts of waste anymore. Their range of organic, natural skincare products is amazing (gentle, yet effective) be it their spa bars and scrubs, or their makeup remover and dry shampoo. They also have natural, barely scented detergent, for tableware as well as clothing.

Bamboo India
Making everything out of bamboo (as the name might have hinted), Bamboo India, not only do what they do for the better future of the planet by replacing un-recyclable products with natural products, they also empower the communities making them. Working with artisans across the country, the bamboo products are not only promote a sustainable lifestyle for the buyers, but also work as sustainable employment for the people who make them. Find charcoal bristle toothbrushes, notebooks, and even acoustic speakers, all from bamboo.

Bluecat Paper
Working with byproducts of coffee production among others, Bluecat Paper, uses most farming byproducts (lemongrass, corn husk, mulberry, and even waste hosiery from garment factories) to make paper. Sourcing them locally, the papers are dyed using natural dyes and 'cooked' in a way that doesn't negatively impact water and the environment around them. Apart from regular sheets of paper (plain, and printed - great for packaging and gift wrapping), they make thicker papers for creating lifestyle and home decor products like coasters, tissue holders and lampshades.

Eco Clocks
Making the best out of natural waste, Eco Clocks Conservation Project is a collective of artisans that care about the planet. Find everything from hibiscus and banana fibre table mats and runners to pens and pencils with seeds in them to be planted once you've used it all! Earthy, and good for the earth, you can also find key stands (made of branches), files and folders made of natural fibres and materials and artwork, bath and body care products and jewellery inspired by the earth.

Ethic Attic
Ethic Attic promotes slow and sustainable fashion and lifestyle. The store in Indiranagar houses many brands apart from the in-house. Eco-friendly and fair trade, Ethic Attic's apparel is Indo-Western and largely made with lotus fabrics, organic cotton and ahimsa silk. Other (not in-house) offerings include shoes, backpacks and bags, natural bath, body and skin care products, and sustainable (reusable and made with natural materials) sanitary products, because the time of the month shouldn't contribute to our unmanageable waste production.

Studio Moya
For some very ethnic and traditionally made products, Studio Maya should pique your interest. Working with craftspeople across the country, the products are all exclusive, since they only produce one of each piece. What might be common is the design, but not the medium used. Embroidered and hand painted bags and laptop sleeves, sarees with traditional designs, and leather lamp shades with scenes from Indian mythology are sure to start a conversation (or keep it going) when you're entertaining guests.

House Of Primes
House of Primes is a designer slow fashion label, because being conscious of our planet and looking hella fly shouldn't be mutually exclusive. The clothing is handwoven, so find chunky knit jackets and capes, dresses, tunics, skirts and trousers among others. The fabric used is indigenous and naturally dyed. Plus the individual pieces are versatile, so they can be worn to dress up or down, with Indian or Western ensembles, giving it many wears before you discard it.

Vrtaa
Vrtta Fullcircle works to upcycle, recycle and reinvent materials into durable and tasteful home decor. Currently they work with reclaimed wood and tetrapak sheets and boards. The composition of the tetrapak makes for a nicely malleable yet sturdy material. As of now they make home decor like hanging shelves, trays, tabletops and coasters. The myriad of colours (courtesy the boxes used) with a hint of glitter (because of the metal lining for most packs) make for a quirky addition to home, and its all reasonably priced too!
Comments