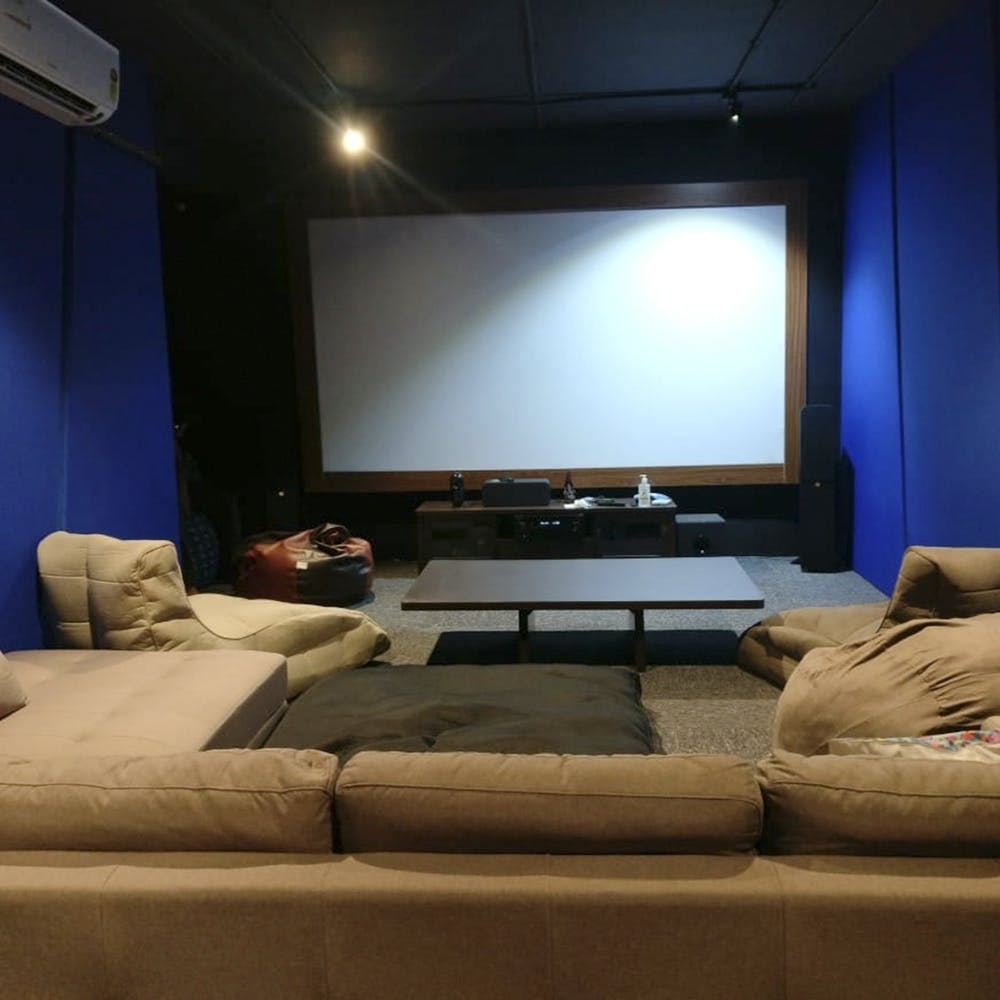 Skip The Food Raids and Gum Confiscation With This Private Mini Theatre In HSR
Shortcut
Sick of all those ringing phones and crying babies when you're trying to watch the most awaited movie of the year? So what if you don't have your own home theatre, rent this one instead.

What Makes It Awesome
Do you love to binge watch incessantly for hours on end, while flopped up on the bed with your laptop on your chest, ploughing your face with an endless stream of chips? Well, we've got news for you! The Binge Club is a private mini theatre in HSR that allows you to watch any TV show or movie of your choosing, in the company of your closest friends, complete with Dolby Atmos sound and a 135-inch giant screen.
If you're not a huge movie buff, you can even game here with your buds, with comfortable and movable seating like beanbags. The prices are INR 750 per hour for up to six people, and then an extra INR 50 for every additional person, with a maximum limit of 15 (recently extended with bean bags due to increased demand). They also provide popcorn, chips and soft drinks inside the theatre, and outside they have an adjoining café. Now, for the best part, you control the theatre. So if someone rants during the movie, just kick them out, rewind a little and enjoy binging.
Pro-Tip
The Binge Club does not own any content, so when you pay them a visit be sure to take your own content streaming account like Hotstar or Netflix with you. Also, make sure to join their exclusive community to discuss everything movie-related every weekend.
Comments