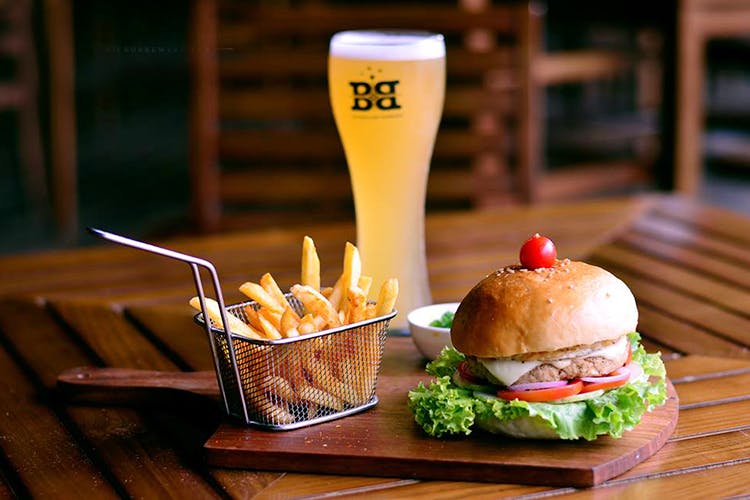 The Brew And Barbeque On The Outer Ring Road Is The Perfect Pit Stop After Work
Shortcut
Head to The Brew and Barbeque in Marathahalli, with lots of offers, MRP Mondays and a soon-to-be-introduced offer that gives you loads of freebies depending on your name!
That's A Deal
The Brew And Barbeque in Soul Space Arena, Outer Ring Road has a load of offers that are tantalising and you're not really compelled to only go here on a weekend. They have MRP Mondays, where you can get an entire bottle of alcohol at the MRP! Might not sound much, but it actually is a big price drop. They have happy hours from 12.30pm to 6pm every day, where you can buy two drinks and get one for free after. So, this sounds like a place to go chill after that hectic day in the office.
They also have a craft beer menu, with a selection of four beers ranging from a wheat beer, a stout, a lager and an ale. Each of these beers is priced at INR 245 for a 500ml glass and INR 150 for a 250ml glass. For grub, there's a selection of bar bites, pizzas and kebabs that pair well with the beer. This sounds like a new hang. Watch this space for more!
Comments