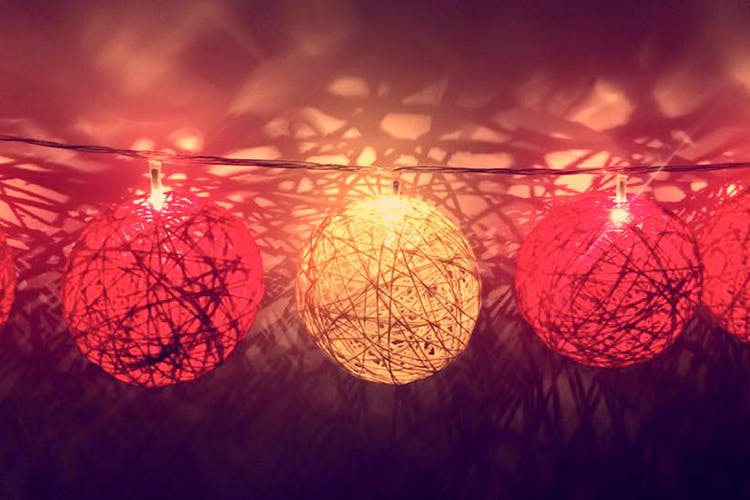 Turn Your Space Into A Pinterest-y Dream With The Fairy Lights From This Brand
Shortcut
With string lights and handmade baubles, in the colours of your choice, channel some DIY-style decor with the quirky mood lighting from local brand, The String Theory.
What Makes It Awesome
Remember those DIY fairy lights that you absolutely love the look of but are too lazy to make yourself? Let the DIY-pro Miriam step in and help you out with that.
The String Theory, has quirked up many a home and backyard with its whimsy and colourful fairy lights. Entirely customisable, pick and choose the colours and combinations you want for your mood lighting and let these expert hands create a string of lights complete with colourful handmade baubles over each. These lights let you get creative as you can bunch them up together and create a mini lamp or chandelier or spread them out for the quintessential soft glow these mini bulbs are known for.
A metre-long string of these lights will cost you around INR 1,500. If you want some too, get in touch with her via her Facebook page and place yourself an order. So go on and get in on this mood lighting that's sure to add just the right touch of whimsy and kitsch to your space.
Ask Suzanna a question