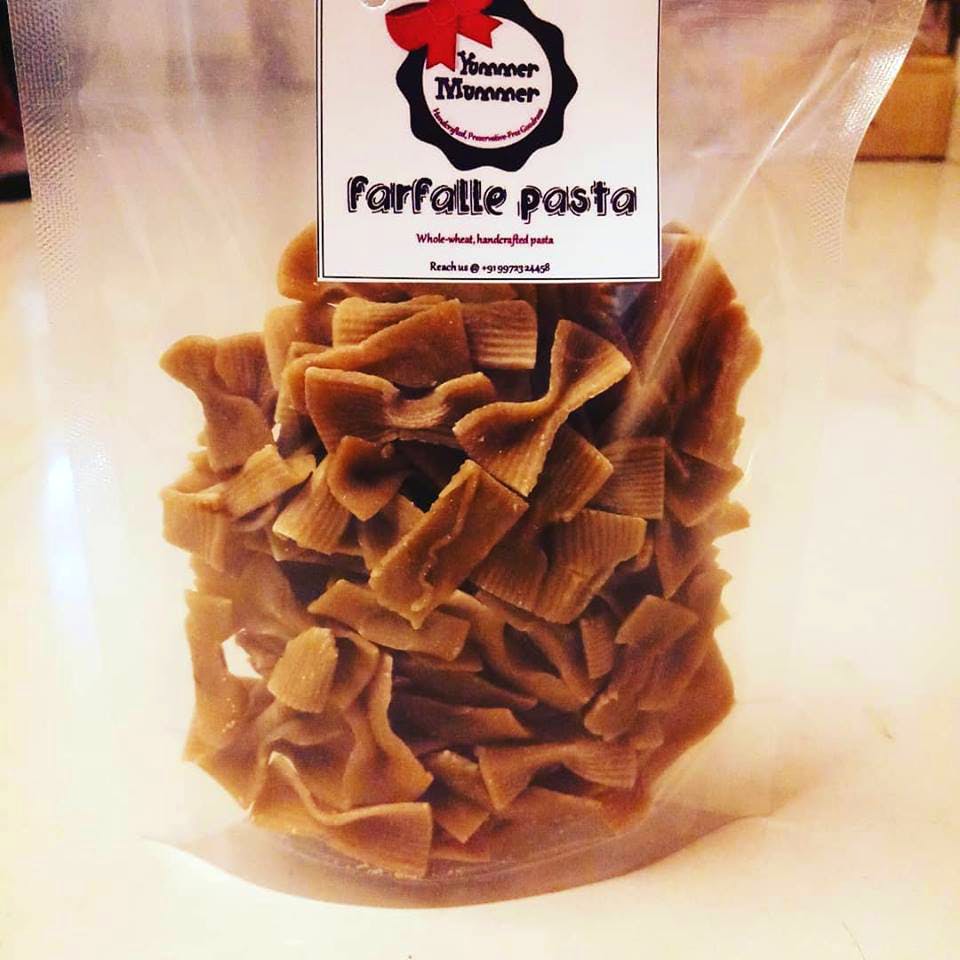 Handcrafted Pasta And Peanut Butter: This Local Service Makes Preservative-Free Goodies For Your Pantry
Shortcut
Fill up your kitchen cabinets with homemade deliciousness by The Yummer Mummer. You can get jars and packets of pasta, peanut butter, marmalade and chocolate spreads.

What Makes It Awesome
Ignore the preservative-loaded spreads and sauces of the world and try The Yummer Mummer. A local service, that takes orders on Whatsapp, The Yummer Mummer churns out small but delicious batches of homemade goodies. You can slather your bread with their silken peanut butter or with their Haze Spread (hazelnut and chocolate) that customers vouch is even better than Nutella. You can also get jars of sinful Salted Caramel Sauce and Banoffee (that mixes up banana and caramel).
For those who don't have a real sweet tooth, there's bottles of tomato ketchup and also jars filled with orange (or mango) and bhut jolokia spreads. Love whipping up pasta? Then, take home packets of handmade penne, fusilli, and farfalle. With this, you can order up their Marinara sauce. They also have their own Maggy Masala and also offer sour cream dips and condensed milk.
What Could Be Better
Since this is a small, home-run business, don't expect an endless supply of goodies to be available at all times. Make sure you order well in advance if you need their products for a special occasion or recipe.