The information in this post might be outdated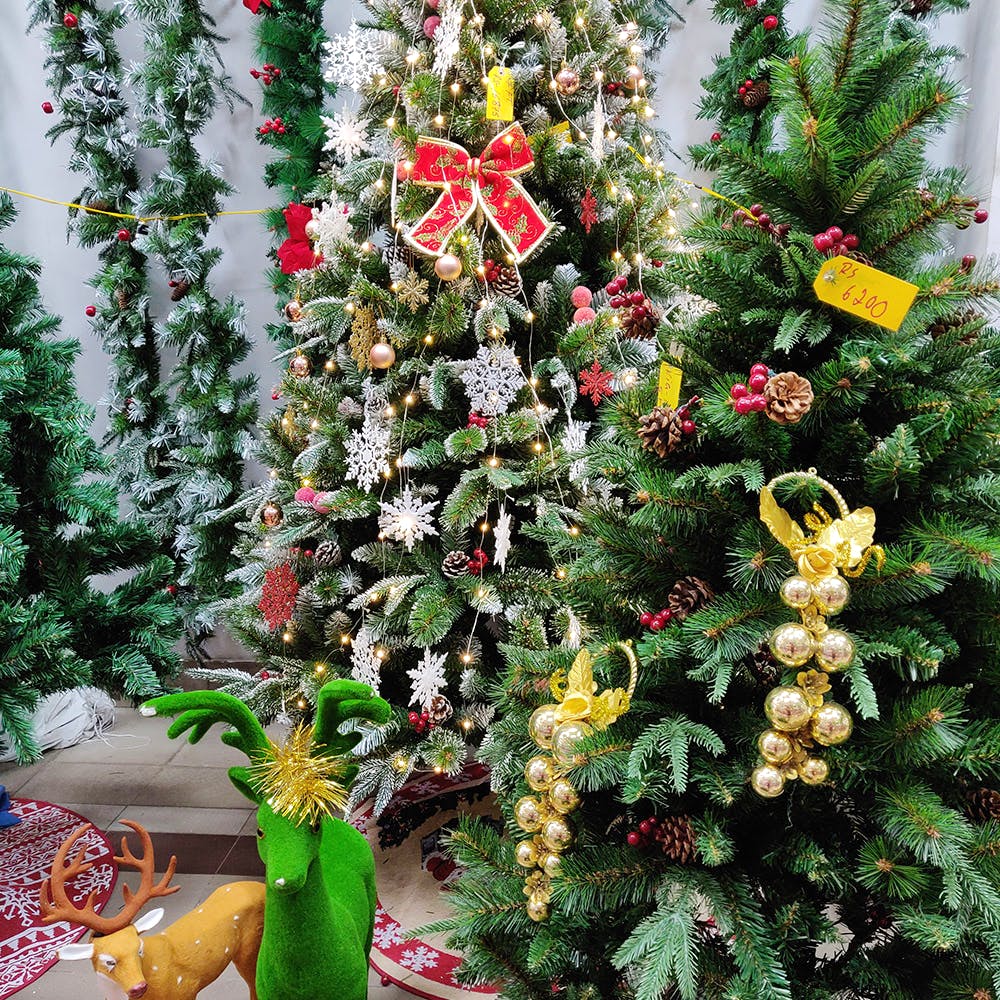 Deck The Halls With Bells And Holly From This Store On Dispensary Road
24 Nov 2018 - 24 Dec 2018
24 Nov 4:30 AM - 24 Dec 6:29 PM
Shortcut
Tis the season for starting Christmas decoration while blaring Christmas songs, so head over to RV Plaza for the A-Z of decorating be it your office or home.
What Makes It Awesome
It's never too early to start decorating for Christmas, especially if it's any time after October. Buy supplies and get a headstart over all those last minute peeps who only start decorating a week before the day, and head to Dispensary Road's VR Plaza.
Every year, a month before Christmas, we're told that the place is exclusively rented out for selling all things Christmassy (except for the presents and food sadly). Looking like a winter wonderland if we didn't live in a tropical country, trees of all sizes start at INR 1,800 and go up to a whopping 15,000 for a nine footer. Tinsel of all colours, shapes and lengths (you can opt to buy standard ones, or pay per foot) decorate the store. Find baubles and tree hangings - right from basic winter-festive/Christmas themed ones in the standard metallic colours to ones that look like they're covered in unicorn glitter. Looking to keep it natural..ish? They've got berries, cherries, frosted plums, and (actual) pine cones, and a range of florals too! The pine cones start at INR 25, and the others start at INR 80 for a pack.
Nativity scene sets (the latter starting at INR 1,000), fake grass, reindeer, wreaths, Christmas stockings (if only we used a fireplace) and literally anything you want to deck your halls with, they've got. They've got a limited number of Jesus (and related) figurines, real and fake candles, fairy lights and thankfully, Christmas themed ribbons and wrapping paper too, to seal the deal.
What Could Be Better
Some of their products seem a little more expensive than what you'd get in say, an Avenue Road for their quality. For instance their fairy lights are around INR 750!
Pro-Tip
If you're throwing a Christmas themed party, they have Santa and Elf hats, as well as wearable reindeer horns among other things. And we hear they haven't even got their entire stock for everything, so pop in every now and then for something new.

Comments