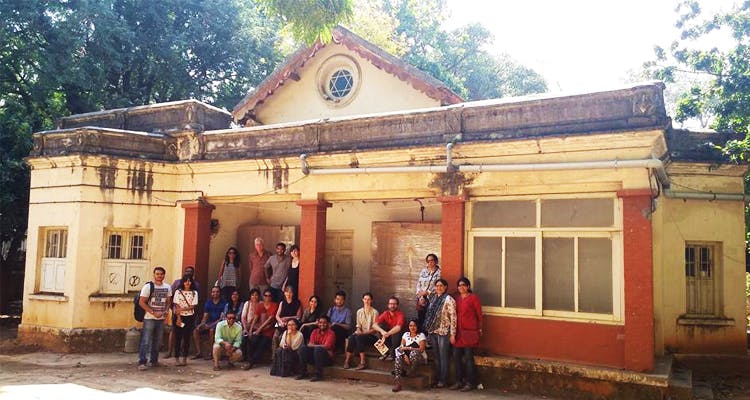 Explore The City with 3 Walking Trails Recommended by Bengaluru By Foot
While it may not be too easy to get yourself up and going, the pleasant weather (before summer comes with guns blazing) calls for a refreshing walk every now and then. Or, even better, go on a walking trail, blend history, food and interesting sights, and you've got yourself a truly good day (and some exercise, of course). What's more, you also get to explore the lesser known parts of the city! We turned to Mansoor Ali, a city-based architect who started the sightseeing venture, Bengaluru By Foot, for suggestions on interesting walking trails to do in the city. So, get walking, peeps!
Whitefield
Initially a British outpost, Whitefield has quite a few sights which will convince you it's more than just the IT hub of the city. Start your walk from Inner Circle and make sure you stop at the residence which was once Waverly Inn, where the British Premiere, Winston Churchill, is believed to have stayed. Move on to the nearby hillock which has a small church and an adjacent graveyard. Having transformed from a sleepy town into a buzzing IT centre, you can still see traces of the older settlements in this area. 
Malleswaram
This might as well be called a temple run…of sorts. Begin at the Kadu Malleswara temple, a 17th century temple built by Venkoji, the brother of Maratha king, Shivaji. When you're done admiring the Dravidian style of architecture there, walk over to the Nandishwara Theertha temple, believed to be 7,000 years old. Discovered in 1999, the temple is home to a Shivalinga which has water constantly dripping onto it from the mouth of a Nandi statue. If all the walking has made you hungry, head to Veena Stores nearby and order yourself a plate of their popular idlis and chutney. Next, take the road to Panchavati where you will be able to peek at Nobel Prize-winning physicist, Sir CV Raman's house before ending your trail at St Peter's Seminary and Church, which is around half a kilometre away.
Wrestling Akhada, Shivajinagar
This century-old wrestling ring in Shivajinagar turns into a food joint on Friday afternoons, dishing out platefuls of steaming Dakhni biriyani. Head here to sample their fare and enjoy the unconventional ambience of lunching at a wrestling pit, while getting to know a bit about the history of the place. After the sumptuous meal, walk over to Russell Market where you will get to see the forgotten clock tower which was built by the British in the pre-independence era. While you're in the area, check out St. Mary's Basilica, considered the oldest church in Bangalore, built in a Gothic style with ornamental motifs and stained glass windows. Pass by the Dargah Hazrath Kambalposh (one of the most popular dargahs in the city), stop over at Savera Tea Centre to have a glass of their popular Sulaimani and then head to Bilal Bakery for their legendary samosas. A fitting end to the walk, no? 
For more such trails, check out Bengaluru By Foot here.
Comments