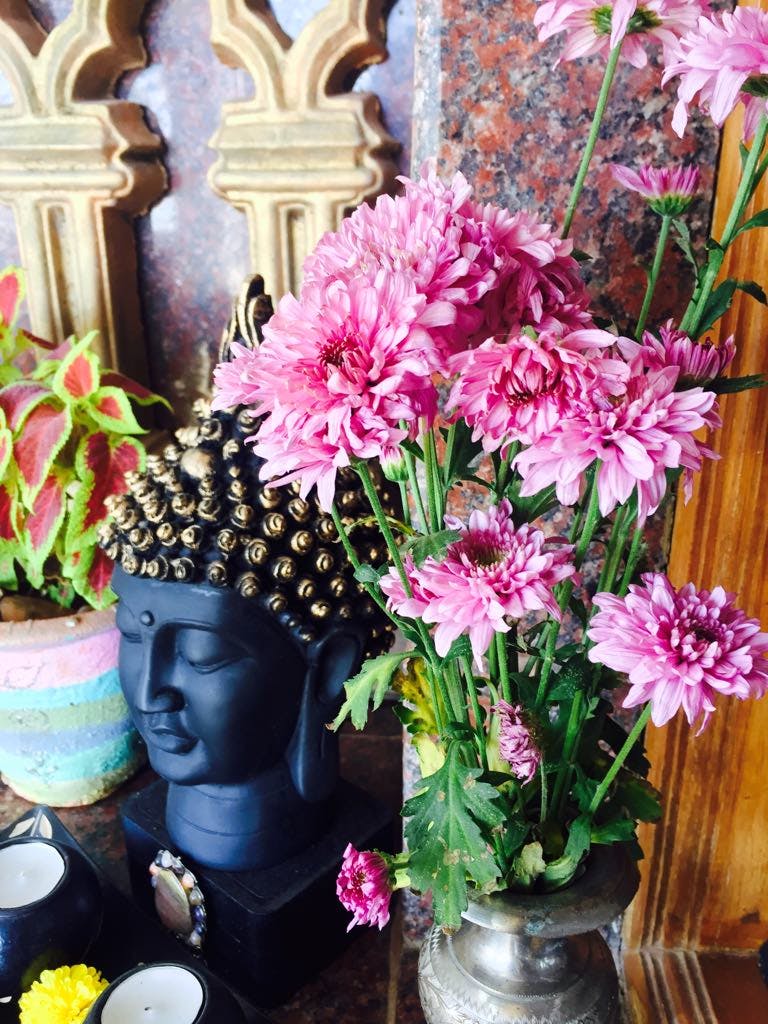 Shop Wall Hangings, Sculptures, Paintings & More From This Handicrafts Store In Vidyaranyapura
What Did I Like?
The entrance to my home has been through various modifications over the years. And because I've always preferred contemporary influence in my home decor. I choose to decorate the spot with a Buddha as Buddha is considered as the epitome of peace and tranquillity. So, I decided to go with a Buddha as the highlight of my home's entrance. I picked up the Buddha from a local handicraft shop - Srinidhi Handi Creations in Vidyaranyapura for just around INR 900. This shop has a huge collection of handicrafts and decor pieces to adorn your house, and that too at affordable prices like wall hangings, brass puja items, sculptors and paintings. Also, I shopped from here as I feel that one shouldn't have to shell out a lot of money to make your home look beautiful.
What's My Pro Tip?
Coming to the background, I wanted to add a very royal background to make the Buddha stand out even more. So, I picked an RCC window grill, which set me back by just INR 200, from a local shop and painted it in gold to give it a more appealing look. And since one can never go wrong with fresh flowers and the candles, I added them to the background as well. Sometimes, you can have cheat days and add artificial flowers instead because they're easier to maintain.
Comments